Abel Womack has gathered information to help you discover which Raymond lift truck, Kardex Remstar ASRS or other material handling products and equipment would be best suited for your specific application. We have looked at various industry needs and matched up equipment that would give the best performance and efficiency depending on the environment, including cold storage or narrow aisle warehouse conditions.
Here are industry solutions for the kinds of material handling equipment that would best serve your specific needs.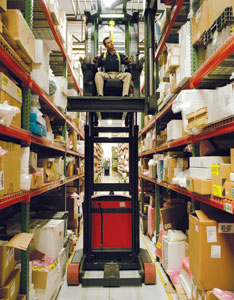 Contact us today for more information about how Abel Womack can provide optimal solutions that improve your facility's performance.