The medical and pharmaceutical industries are dominated by equipment that can operate in extremely clean environments with controlled manufacturing and distribution practices. Abel Womack offers a variety of material handling equipment and product solutions that are specifically made to operate in these heavily regulated and complex environments.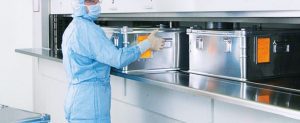 Automated Storage Solutions:
Read about the Kardex Remstar solution for the 92,000 sq/ft DePuy Distribution Center in Bridgewater, MA. Carousels and VLMs helped DePuy meet the FDA's Good Manufacturing Practices, ISO Certification and JIT Practices.
Download the brochure to learn more about Kardex Remstar Intralogistics Solutions for the pharmaceutical industry or pathology storage solutions for medical labs and hospitals.
---
Raymond Forklifts for the medical and pharmaceutical industries: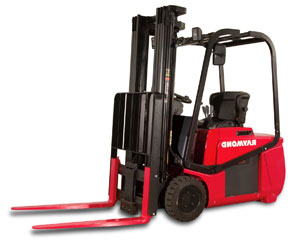 Reach Trucks & Swing-Reach Trucks
Orderpickers
Pallet Trucks & Tow Tractors
Walkie Stackers
Stand-up Counterbalanced Trucks
Hand Pallet Trucks
3-Wheel & 4 Wheel Sit-down Counterbalanced Trucks
Raymond electric forklifts are designed with superior visibility, intuitive controls and precise maneuvering capabilities enabling operators to handle products efficiently and accurately. On top of that, the iWAREHOUSE fleet management and warehouse optimization system reduces your security concerns with a monitoring system that limits access to authorized forklift operators only.  Plus, it allows for electronic tracking of OSHA required operator's daily checklist and tracks operator activities—including impacts and equipment utilization.
Contact us for more information on how these and other Abel Womack's intralogistics solutions can improve performance throughout your facility.