The Paper and Publishing industry is very competitive, presenting challenges for the home office environment as well as large companies.  Home offices, for instance, use smaller order quantities, more shipping locations and increased number of SKUs for specialized paper. To meet industry demands, lift truck speeds, capacities and ergonomics are important factors to determine inventory turns, warehouse productivity, efficiency and throughput.

Raymond Lift Trucks for the Paper and Publishing Industry: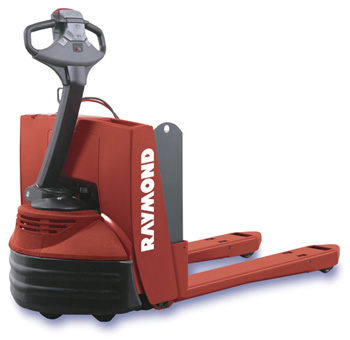 Stand-up Counterbalanced Trucks
3-Wheel Sit-down Counterbalanced Trucks
4-Wheel Sit-down Counterbalanced Trucks
Reach Fork Trucks
Orderpickers
Swing-Reach Trucks
Pallet Trucks and Tow Tractors
Walkie Stackers
Hand Pallet Trucks
Contact us for more information on how Raymond lift trucks can improve performance in your facility.
Other Material Handling Equipment Options:
Robotic Palletizer can be used to stack books, paper and other items for a more efficient warehouse operation.

Rack and Shelving options are used to store items in the warehouse.
Click here to return to the main Industry page.