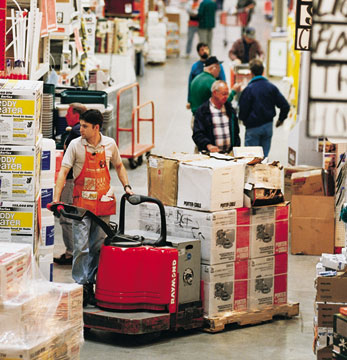 The Home Improvement industry is characterized by thousands of items packaged in boxes, bags and other storage mediums. Heavy loads, narrow aisles and precise right angle stacking are required when maneuvering in the tight spaces of a retail home improvement center.
Raymond Lift Trucks for the Home Improvement Industry:
Reach Fork Trucks
4-Directional Trucks
Orderpickers
Swing-Reach Trucks
Sideloaders
Pallet Trucks and Tow Tractors
Stand-up Counterbalanced Trucks
3-Wheel Sit-down Counterbalanced Trucks
4-Wheel Sit-down Counterbalanced Trucks
Hand Pallet Trucks
Contact us for more information on how Raymond lift trucks can improve performance in your facility.
Other Material Handling Equipment Options:
Robotic Palletizers can be used to stack bags of soil, cement and other items found in a Home Improvement supplies store or warehouse.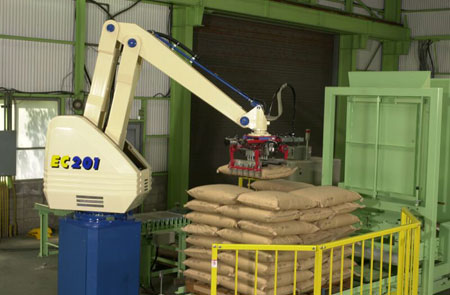 Contact us for a demonstration.
Click here to return to the main Industry page.