User Friendly, Budget Friendly Solutions
From material handling to facility maintenance, these everyday solutions can help you perform a variety of tasks more quickly, easily and securely. In stock and available for quick shipment through our nationwide network of Solutions and Support Centers, Raymond Basics can be in your hand – and on your floor – fast. Take your business to the next level with a line of solutions offering a unique combination of reliability, durability and affordability. For more information on Raymond Basics, please contact us today at 888-610-5628.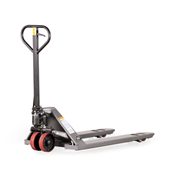 Altra Lift
Hand Pallet Jack
Ideal for use on-the-go
5,500 lbs rated capacity
Performance Without Compromise®
Our Altra Lift hand pallet truck is ideal for budget-conscious, on-the-go applications. Adjustable tubular push rods provide reliable performance and quick, easy maintenance.
Specs:
Capacity:5,500 lbs.
Fork Length:48″
Frame Width:27″
Fork Width:6.25″
Pumps to full height:13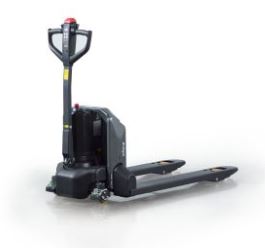 Edge
Lithium-ion Pallet Truck
Quick battery changes optimize uptime
Opportunity charging minimizes downtime
Key pad access prevents unauthorized use
Get the Edge in Productivity and Affordability
The Edge is a lithium-ion powered pallet jack offering exceptional durability, maneuverability, and affordability. With a compact design and motorized lift, lower, and travel capabilities, the Edge allows operators to effortlessly handle loads up to 3,300 lbs. in even the most confined spaces.
Specs
Capacity: 3,300 lbs.
Batteries: 24V/20Ah or 24V/36Ah
Lift height: 7.7″
Fork length: 45″
Fork overall width: 27″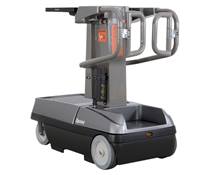 Sprint
Aerial Lift
Elevated, driveable work platform
Adjustable load tray – powered height adjust
For Everyday Ups and Downs
With a compact design, easy maneuverability, electronic lift-mechanism and driving capabilities, the Sprint offers a more efficient and productive alternative to bulky rolling ladders in a variety of environments and applications.
Specs:
Operator Capacity: 286 lbs. (130 kg)
Battery: 24V
Working Height: 17.5'
Tray Capacity: 198 lbs. (90 kg)
Machine Gross Weight: 1488 lbs. (675 kg)