Increase your storage density by as much as 70% while providing 100% selectivity with Montel's mobile racking storage systems.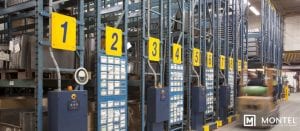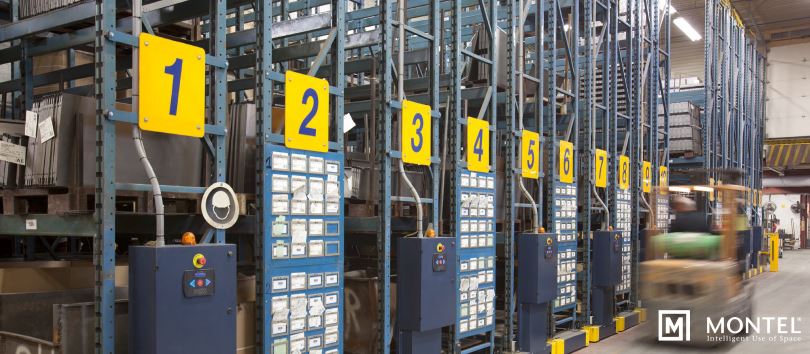 Powered mobile racking systems provide an incredibly efficient option for slow-moving or bulky items, WIP, cold storage, time-and temperature-sensitive items, and any situation that necessitates better use of valuable floor space.
Mobile Storage Applications
Forward Pick Areas
Bulk Storage
Work-in-Process Inventory
Distribution and Manufacturing
Click on the links below to see how mobile racking storage solutions increased efficiency and solved storage issues for these customers.
Advantages of Mobile Storage Solutions:

Dramatically improves storage density
Full SKU accessibility and selectivity
Great for coolers, cleanrooms, and other high-cost storage areas
Increases productivity by shifting fast movers to optimal locations
Reduces or eliminates the need for costly expansion or leasing additional storage space
Reduces carbon footprint with a sustainable solution
Improve security and productivity by operating the mobile storage system remotely
Easily add to existing industrial rack and shelving
Generates a rapid return on your investment
Click on the links below for additional information on innovative storage solutions.