Redefining the Future with FANUC Robotics Today
Speed, safety, and accuracy continue to drive automation in today's ever-changing world. With fewer disruptions, no job turnover, and no need for social distancing, robots are more essential than ever.
As an authorized systems integrator for FANUC America, Abel Womack works to develop and install turnkey robotic solutions that create a more efficient, productive, and cost-effective way to automate processes for our manufacturing and distribution clients.
FANUC is the world's leading supplier of robotic automation, supplying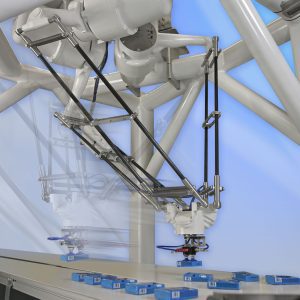 unparalleled service and groundbreaking technology. Ranging in a wide variety of applications and industries, FANUC robots deliver innovative, high-reliability automation for everyone from aerospace and medical to food processing and order fulfillment…and everywhere in between.
Abel Womack and FANUC work together to solve a wide variety of business needs.
Picking & Packing
Palletizing
Machine Tending
Assembly & Motion Control
Material Removal
Parts Transfer
As companies continue to focus on improving quality and reducing production costs, the range of industrial robots, along with their software, controls, vision systems, and improved capabilities, continues to expand. Below are just some of the many robots available that support an enormous range of applications. Please contact one of our automation specialists to learn more about our automated robotic solutions today.
---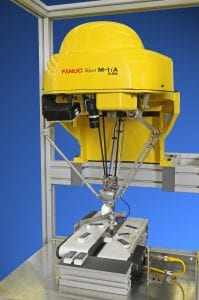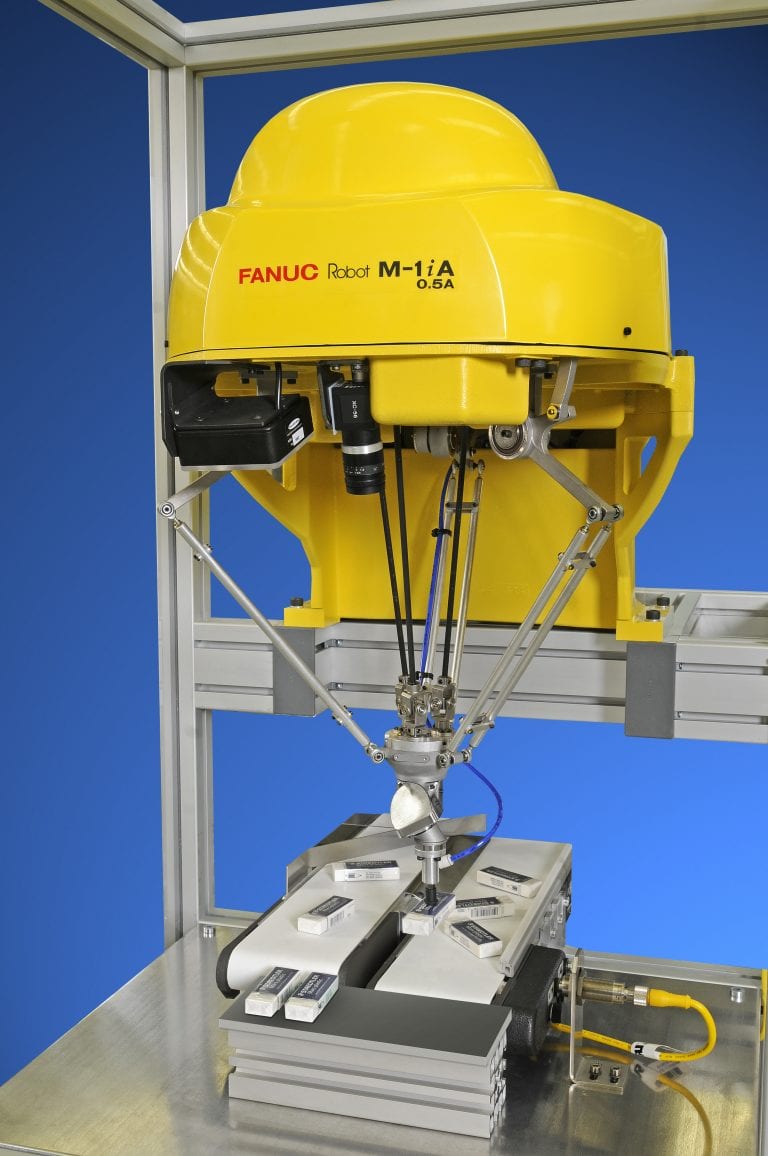 The M-1iA robot is a lightweight and compact high-speed assembly robot. It can be installed in tight work spaces and can meet a variety of applications. View the M-1ia product information sheet.
---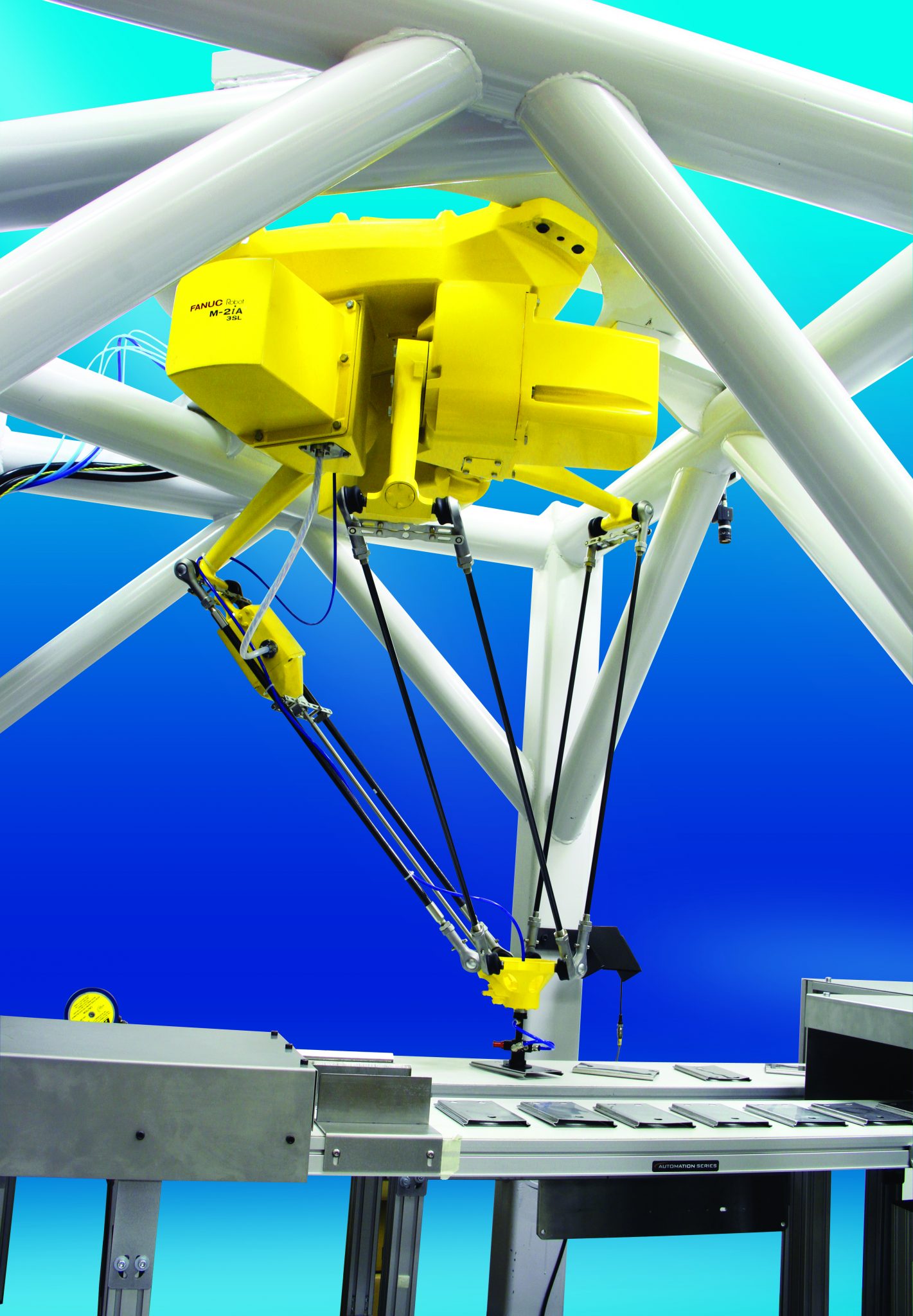 The M-2iA robot is a 2 high speed picking and assembly robot with six models available to meet the needs of multiple space requirements. Learn more about the FANUC M-2iA Robot.
---
Assembly line robots are perfect for high-speed robotic assembly of small complex parts. These flexible robots provide the speed and precision manufacturers require without sacrificing accuracy and quality. 2D and 3D iRVision features enhance the assembly process. Learn more about assembly line robots.
---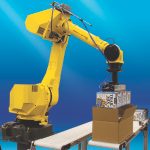 The M-710iC is a medium payload robot with a wrist payload of 20, 50 or 70kg. Five models are available which can be used in a wide variety of applications. Find out more about the FANUC M-710iC Robot.
---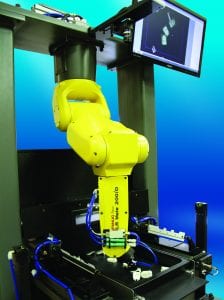 The LR Mate 200iD is a compact six-axis robot with the approximate size and reach of a human arm. Its light-weight mechanical unit enables easy system integration and enhanced wrist load capacity allows for greater efficiency to handle multiple pieces. Find out more about the LR Mate 200iD.
---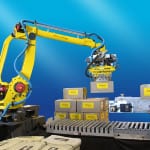 The M-410iB Series is FANUC Robotics latest generation palletizing industrial robot. The M-410iB is a 4 axis, electric servo=driven robot with an integrated mechanical and control unit designed for a wide variety of manufacturing and palletizing system processes. Find out more about the FANUC Robot M-410iB.
---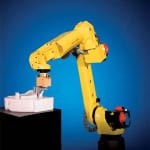 The FANUC robot M-20iA Series solves 2 of the oldest problems for industrial robots: time needed to engineer the robot dressout and the down time caused when the dressout is disrupted by contact with plant equipment. The innovative M-20iA solves these issues with a hollow upper arm and wrist. Find out more about the FANUC Robot M-20iA-Series.
---
Get a competitive advantage today. Contact our automation specialist to learn how your operation can benefit from scalable robotic solutions and available financing options. Learn more about collaborative robots here .