FANUC Robotics
As more businesses struggle with rising labor costs and the goal to decrease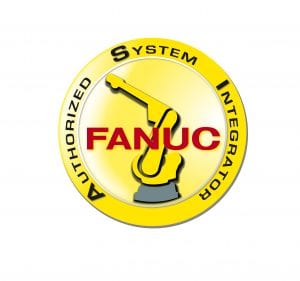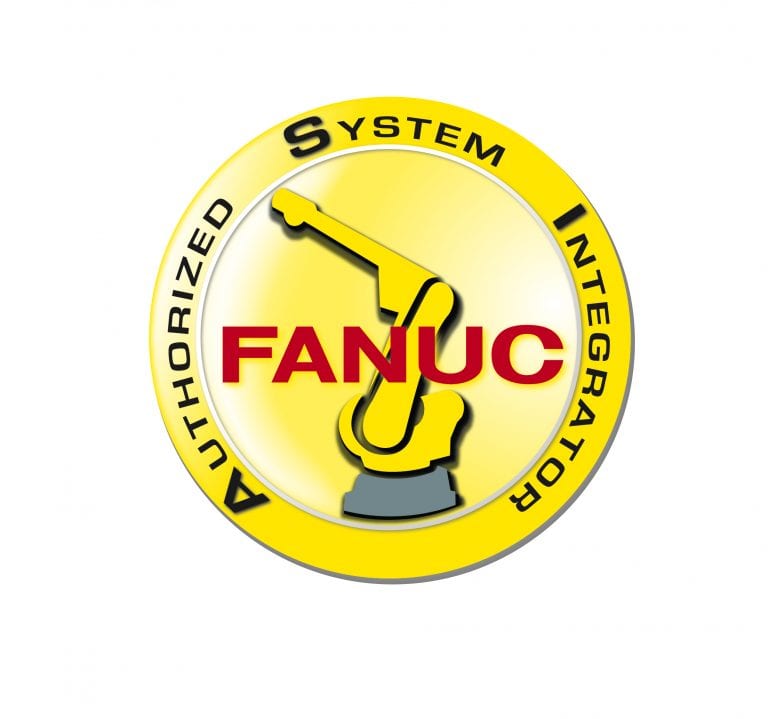 production costs, many are seeing the value of robotics and automation. According to the World Robotics 2020 Industrial Robots report, the number of industrial robots operating in factories around the world increased 12%. The largest applications include material handing operations (including picking and packing, palletizing, and machine tending), welding, and assembly.
FANUC Robotics, founded in 1982, manufactures robots with software, controls and vision systems that support an enormous range of applications. Headquartered in Michigan, they are the leading robot industry manufacturer in the United States with more than 25 million products installed worldwide.
As companies continue to focus on improving quality and reducing production costs, the range of industrial robots along with their improved capabilities continues to expand. Below are just some of the robots available. Please contact Abel Womack to learn more about our automated robotic solutions today.
---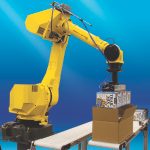 The M-710iC is a medium payload robot with a wrist payload of 20, 50 or 70kg. Five models are available which can be used in a wide variety of applications. Find out more about the FANUC M-710iC Robot.
---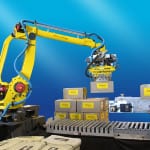 The M-410iB Series is FANUC Robotics latest generation palletizing industrial robot. The M-410iB is a 4 axis, electric servo=driven robot with an integrated mechanical and control unit designed for a wide variety of manufacturing and palletizing system processes. Find out more about the FANUC Robot M-410iB.
---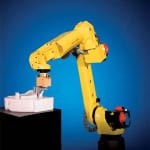 The FANUC robot M-20iA Series solves 2 of the oldest problems for industrial robots: time needed to engineer the robot dressout and the down time caused when the dressout is disrupted by contact with plant equipment. The innovative M-20iA solves these issues with a hollow upper arm and wrist. Find out more about the FANUC Robot M-20iA-Series.
---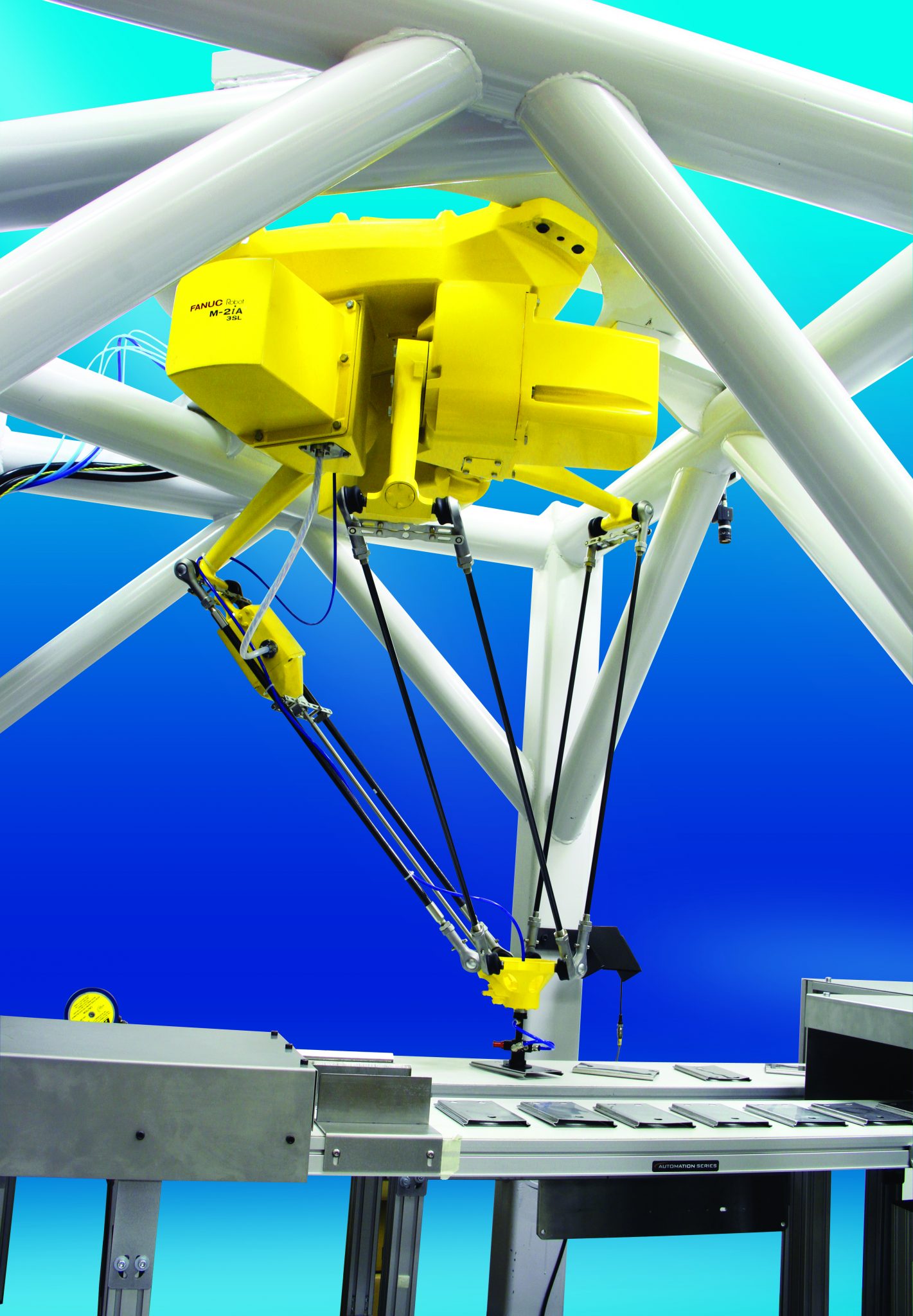 The M-2iA robot is a 2 high speed picking and assembly robot with six models available to meet the needs of multiple space requirements. Learn more about the FANUC M-2iA Robot.
---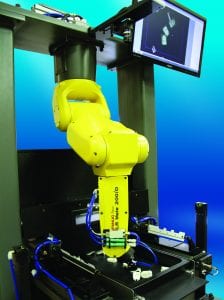 The LR Mate 200iD is a compact six-axis robot with the approximate size and reach of a human arm. Its light-weight mechanical unit enables easy system integration and enhanced wrist load capacity allows for greater efficiency to handle multiple pieces. Find out more about the LR Mate 200iD.
---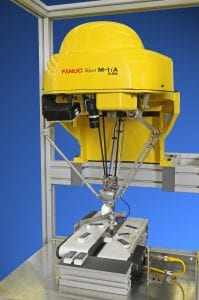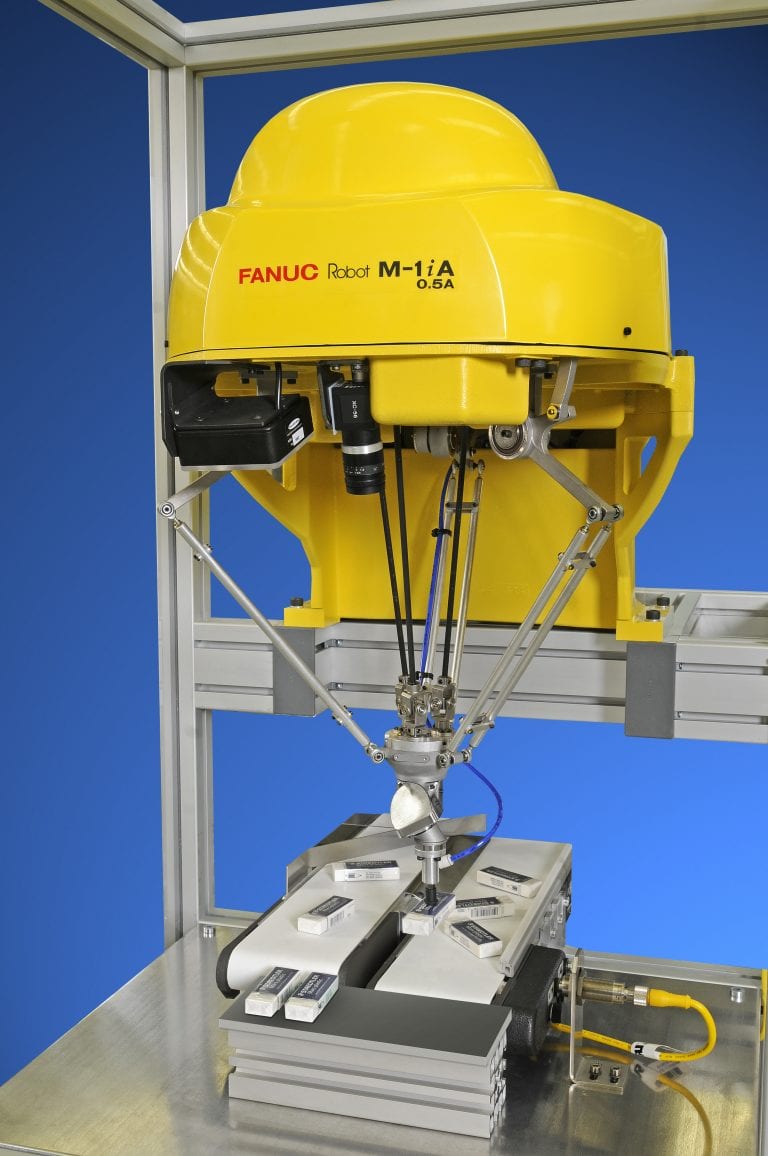 The M-1iA robot is a lightweight and compact high-speed assembly robot. It can be installed in tight work spaces and can meet a variety of applications. View the M-1ia product information sheet.
---