COMPANY LOGOS
To download the full-size file, right-click the image below and choose "save as". If you need a higher resolution file, please contact our Marketing Manger Sue Boczenowski sboczenowski@abelwomack.com


Guidelines:
The logos can be used by established media for editorial content (and by that we mean "reporting").
The logos cannot be affixed or attached to convention photographs or advertising without permission.
The logos cannot be edited in any way without the expressed permission of Abel Womack.
These images represent a registered trademark of Abel Womack Inc.
MANAGEMENT BIOS
PRESS RELEASES
Download our latest 2023 Press Release 
Download our latest 2022 Press Release
COMPANY BROCHURE
Download the Abel Womack brochure
VIDEO
AWARDS & RECOGNITION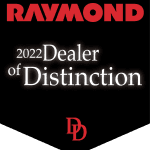 TIMELINE
IMAGE GALLERY