Optimize. Connect. Automate.
Intralogistics solutions, when applied correctly, empowers companies to optimize, connect and automate their operations with a variety of tools and services.
Download Intralogistics Solutions brochure
---
Proven Practices to Improve Quality & Optimize Operations
Understanding and applying efficient processes is crucial to your everyday efficiency and overall success. Raymond's Lean Management System gives you a variety of tools, training, and resources to identify and remove inefficiencies and create measurable standards for improvement.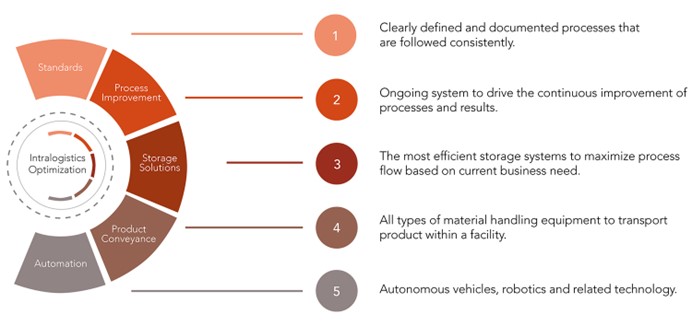 ---
Raymond's Lean Management System is designed to help your people work more securely and efficiently.
Through a proven process of visualization, organization, and standardization, we'll show you how to identify inefficiencies and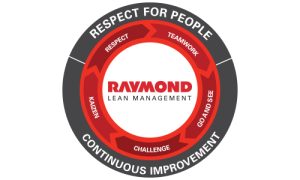 implement changes designed to improve your workflows and save you time and money. Our goal is not just to help you solve problems, but to teach you how to solve them yourself going forward.
In warehousing facilities, even small enhancements in productivity and efficiency can have a big impact on your bottom line. Whether it's through faster fulfillment, reduced waste, minimized downtime, or improved quality, operations are looking for any advantage at every turn.
Download Your Free White Paper
---
Contact us to see how lean practices could enhance performance across your entire organization.