Transforming Warehouse Order Fulfillment Fast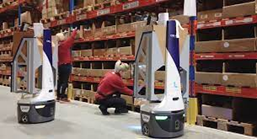 The deployment of autonomous mobile robots (AMRs) is quickly growing as robotic adoption shows no signs of slowing down. Aside from labor shortages, this is partly due to cheaper sensors, better navigation, and more competition.
Since AMRs can operate safely around human workers, the variety of applications rapidly expands beyond retail, manufacturing, and e-commerce. Think medical facilities, customer service, package delivery, and more.
Receiving
Picking
Putaway
Shipping
Transport
AMRs deliver results
Locus Robotics, a leader in AMRs for warehousing and distribution, provides tremendous benefits with its mobile robot solutions. From increased productivity to improved ergonomics and lower operations costs, this automated, efficient solution allows you to scale your business to accommodate product changes, growth, and other challenges.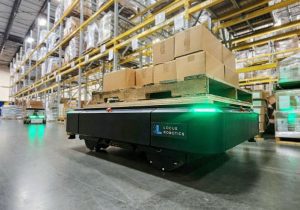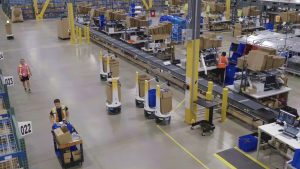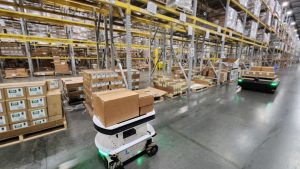 Metrics matter

With today's more complex and demanding fulfillment environment, Locus AMRs remove bottlenecks, reduce costs, and process orders faster than ever, with greater accuracy. By eliminating unproductive walking by bringing the product to the picker, AMRs provide fast, measurable results and a positive ROI in just months.
Reduced overtime
Improved accuracy
Reduced training time
Fast ROI
Propel your operations
Whether working with a box, bin, tote, or container, we help you optimize your operations. To learn more about Locus autonomous mobile robot,  contact Abel Womack today.