Abel Womack is a Raymond Solutions & Support Centers network member, the industry's only 100% integrated network of material handling solutions experts.
Through this exclusive relationship, Abel Womack can allow its customers to grow or move locations nationwide and maintain the same high levels of sales, service, and support they have come to trust from Abel Womack.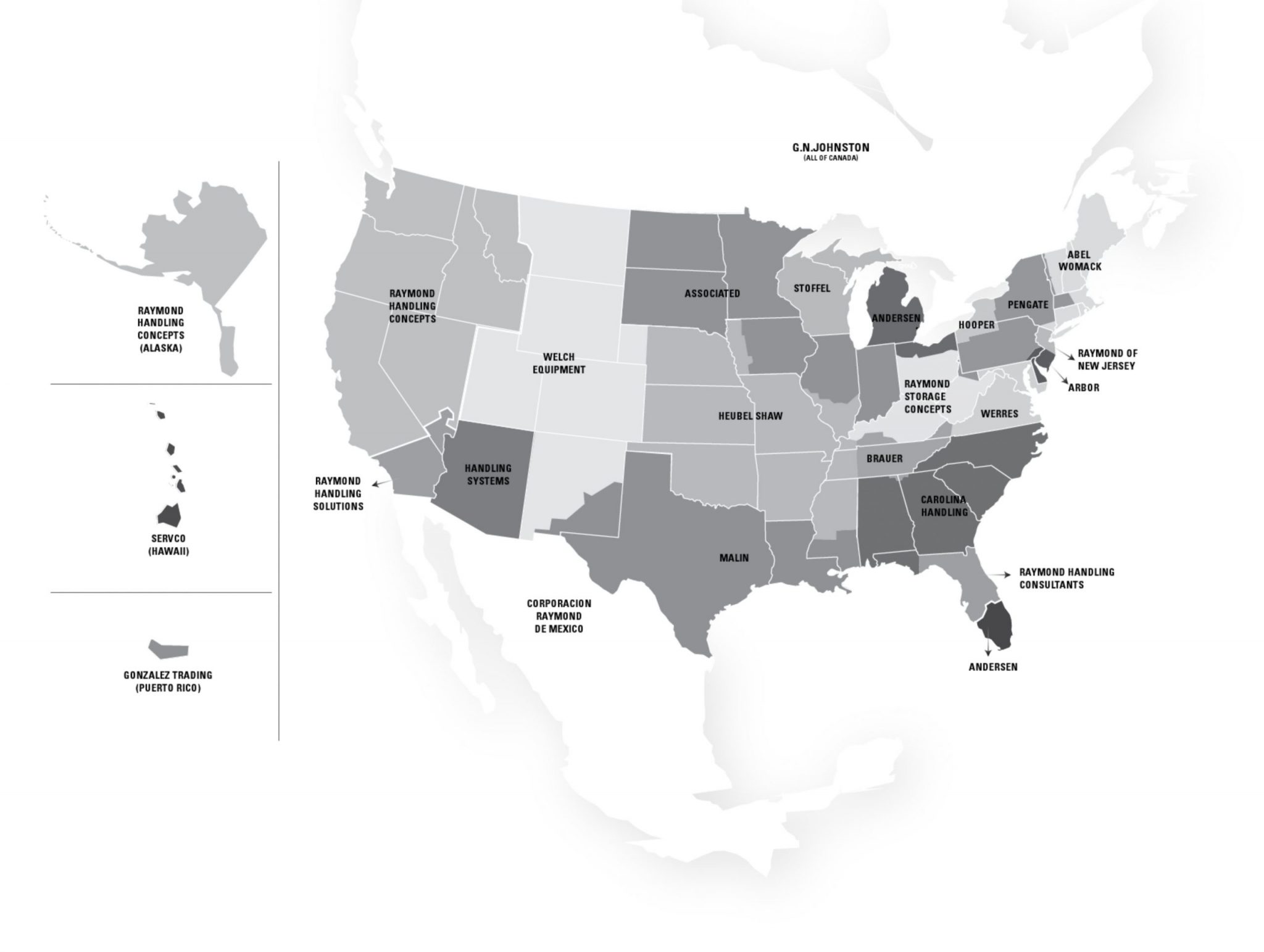 The Raymond Network Advantage
Staffed by more than 4,500 professionals, including 2,000+ highly trained technicians, the Raymond network comprises 21 authorized Solutions and Support Centers in more than 100 key markets across North America. And because we are wholly integrated, we can consistently share best practices, information, and expertise across the network. You benefit from the entire Raymond enterprise's skills, knowledge, and experience.
Everything You Need in a Material Handling Partner

When you partner with Abel Womack, you partner with more than just an experienced and trusted forklift dealer serving New England, metro New York, and the Long Island area. You partner with an intralogistics solutions provider with over 100 years of experience successfully satisfying our customers' daily needs. Our reputation for excellence is known throughout the region and beyond. Abel Womack is the company you can trust for material handling solutions and more that will make a difference. For you, for your company, and your bottom line. Contact us today.
Click to view Raymond Industry Awards and Recognition.