Forklifts are a critical component of your operation, whether you have one truck or an entire fleet. In order to keep your warehouses and distribution centers running at peak performance, your lift trucks need reliable power. That's why Abel Womack offers a full range of forklift batteries, chargers, and battery handling equipment in addition to Raymond's energy-efficient, productive forklifts.
Taking time to care for your forklift batteries properly could save you turnaround time and improve your bottom line. Not sure which energy solution may be right for your business? Let us design and implement a forklift battery handling solution that will meet your energy needs, enhance efficiency and productivity, and keep your operation running smoothly.
---
Complete Energy Solutions
How are you managing your energy consumption? By migrating your fleet to lithium-ion batteries, you can see significant improvements in your operations, including:
Decreased carbon emissions & electricity costs
Reduced utility bills from higher energy efficiency
Enhanced life cycle management capabilities
Increased pallet positions due to smaller battery compartment size
---
Forklift Batteries & Chargers That Keep Your Business Moving
A typical forklift battery, if cared for properly, should last between five and seven years. However, this is rarely the case due to poor charging practices. Abel Womack carries an extensive line of batteries and battery chargers based on your material handling application to ensure your forklifts and pallet jacks achieve optimum performance– every day, every shift. All our forklift batteries come with a comprehensive warranty and are backed by our outstanding product support.  Selection of the correct battery is a necessity to achieve optimal results. Batteries are not only sized differently, but even batteries of the same size and configuration have different power profiles based on the cell technology. As they, therefore, have different price points, matching the right battery to your specific requirements is prudent.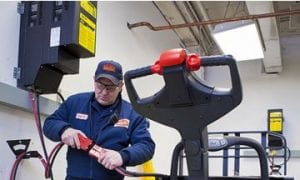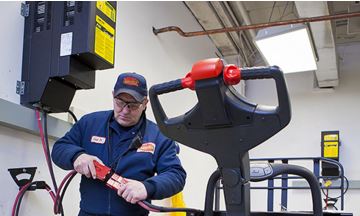 Battery Chargers have evolved in the last decade and now offer a multitude of choices. For traditional one shift operations, today's high frequency chargers are much more flexible and energy efficient, permitting the same charger to charge batteries of multiple voltages and to do so at an AC:DC efficiency rate of 92%- reducing your electrical requirements.
For heavy usage and multiple shift applications, multiple batteries per vehicle with battery changers is still popular. That said, some applications lend themselves to "fast" charging and "opportunity" charging. This technology allows a battery to run extended periods of time by permitting the battery to be charged periodically throughout the workday rather than only being charged once while off shift. Under the right circumstances, these technologies can result in one battery lasting for long run times, eliminating or at least mitigating the need for battery changing. To determine the applicability of these technologies, a free analysis of your workday requirements is strongly recommended.
---
Forklift Battery & Charger Stands and Stations That Make Charging Simple
Abel Womack has a diverse line of battery and charger stands and stations to make charging an easy part of the battery maintenance process. With varying widths and heights, these charger stands and stations can meet your specific requirements, and save you valuable floor space. Battery changing systems going 4-5 levels high is no longer uncommon.
---
Forklift Battery Carts & Carriages: Caring for Your Batteries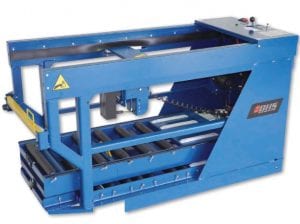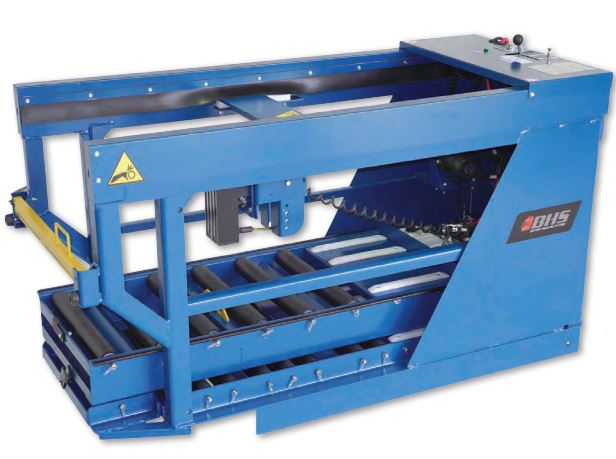 Unfortunately, no battery lasts forever. There will come a time when you need to replace the battery, which may require heavy lifting. We offer a wide range of battery carts and carriages that make loading, unloading and transferring forklift batteries convenient, no matter what your fleet size. There are no more excuses for not charging or replacing your forklift batteries when using battery handling equipment can be this easy!
---
Accessories
Abel Womack understands that each piece of equipment is made up of many parts that make the machine run smoothly. Maintaining each and every piece is critical for the efficiency and lifespan of the equipment. To prolong the life of your equipment, we offer accessories that meet your specific needs so you get the most from your investment. Our full line of accessories includes: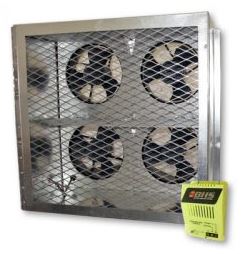 Battery Spill Kits
Batter Lifting Devices
Battery Room Monitoring Equipment
Eye & Safety Stations
Hoist Kits
Contact us to schedule battery maintenance, a battery assessment, or for any battery handling needs today.