Harness the Power of Industrial Automation with Abel Womack's ROBOXX Solution
As the landscape of manufacturing and logistics continues to evolve, the need for robust and efficient automation solutions becomes ever more apparent. Abel Womack, a leading provider of intralogistics solutions, is at the forefront of meeting these demands with innovative products like ROBOXX.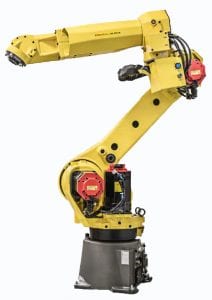 The Industrial Revolution – Automation and Robotics
The growth in demand for robots and automated systems is phenomenal. This is fueled by labor shortages, cost concerns, and the ever-increasing shift toward online commerce, putting immense pressure on manufacturers to deliver quickly. The second-highest recorded robot orders in North America during Q1 2021 are a testament to this rising trend.
Automation is no longer an option but a necessity for businesses to stay ahead in this highly competitive industry. The constant productivity, advanced functionality, and lower costs make automation an attractive alternative to traditional manual labor.
The Value Proposition of ROBOXX
Abel Womack is the pioneer in providing complete intralogistics solutions designed to help businesses navigate these challenges with offerings like ROBOXX. But what exactly is ROBOXX?
The ROBOXX is an all-encompassing, modular, turnkey automation solution. It employs state-of-the-art robotics to handle various tasks swiftly and efficiently, such as picking, packing, and palletizing products. It's not just a robot – it's an entire solution packaged in a compact box.
Unleashing the Benefits of ROBOXX
What sets ROBOXX apart are its distinct advantages, including:
Capability: Able to handle various product types and sizes.
Expandability: Scalable to grow with your business needs.
Modularity: Designed to fit seamlessly into your existing operations.
Mobility: Easily movable for optimal utilization across your facility.
Swiftness: Easily movable for optimal utilization across your facility.
Power and Versatility: Capable of adapting to different operational requirements.
Value: Affordably priced, starting from $100,000 for a simple palletizing system.
Rapid ROI: Quick installation times and outstanding return on investment.
Optimizing your Operation with ROBOXX
The ROBOXX system takes into account your specific needs to calculate the best solution, considering variables such as infeeds/outfeeds, stack locations and patterns, carrier options, payload, and gripper type. This level of customization ensures that you get an automation solution tailor-made for your operation.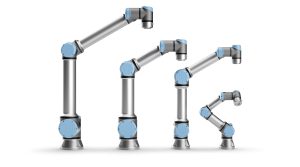 With Abel Womack's experienced team by your side, you can increase productivity and uptime and make significant time and cost savings. Discover more about ROBOXX, its leasing options, and the comprehensive service support Abel Womack offers. Transform your operation today with the power of industrial automation!
< 1 Year: You're paying too much for labor. Let's talk specifics and give you a competitive advantage. Contact us today.
1-2 Years: This is the best possible way to reduce costs and provide long-term savings. Contact us today to get started.
2-3 Years: This is a great way to reduce overhead, assuming that the product this line handles maintains current volume or increases over time. Ready to learn more?
3-5 Years: For most automation customers, this timeframe is the "sweet spot". Seriously consider where your dollars are going today and where you'd like them to go three years from now. We're here to help, give us a call today.
5-8 Years: Although doable, this is the point where the proposed system is likely too costly to be considered solely against labor. However, if safety, running in lights-out or hazardous environments need to be considered among other factors, this may still be a viable option. Contact us to see what alternatives there are and how you can still benefit.
8-10 Years: It's likely this system isn't meant to replace manual labor, but other considerations are needed to justify an ROI in this timeframe. Contact us for a consult. We'll run some numbers and see what improvements can be made.
10 years+: You're a bit ahead of your time. Call us for a consult. We'll run some numbers and point you in the right direction.