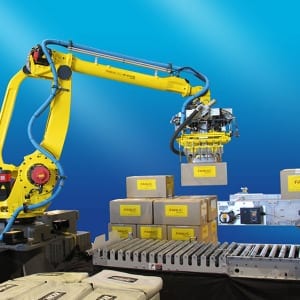 Abel Womack is your single-source solutions provider for all manufacturing production needs. We partner with industry-leading suppliers, such as Kardex Remstar, Hytrol, and FANUC. Our team of professionals has decades of industry experience coupled with the latest technology and developments to maximize the potential of all of the products we service, sell, and rent.
Browse our manufacturing case studies below.
Manufacturing Case Studies
Abel Womack has extensive experience engineering, automating, and equipping manufacturing systems for companies in the technology, electronics, and many other sectors. Please scroll through our case studies and let us know how we can help you.