Consumer demand continues to drive product SKU proliferation and various packaging options, resulting in increased storage challenges for many companies. As the fast-changing market evolves, the need for companies to be flexible and scalable is more critical than ever to achieve operational success.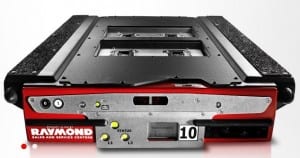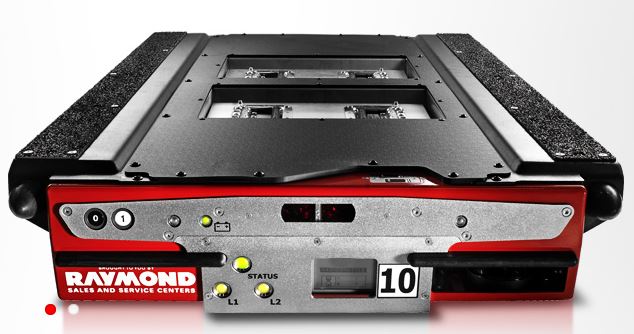 To maximize available floor space and warehouse capacity and achieve the highest throughput capabilities, manufacturers and distributors seek cost-effective, reliable ways to be more productive within their operational footprint.
Meet Radioshuttle
The Radioshuttle System™ is a unique storage technology that combines the highest storage density available to maintain selectivity between all levels, increases operational efficiency, and maximizes your use of warehouse space. With Radioshuttle, you can avoid a costly facility expansion or invest in a new one by utilizing the full height of your existing building. This versatile system is designed according to your facility's requirements, works in all temperature zones, and can be installed in virtually any warehouse.
This high-density storage system allows you to store more pallets in a deep lane system, over 70 deep, and handles many sizes and loads, reducing your storage space footprint. The semi-automated storage system also provides maximum setup flexibility, accommodating multiple pallet flow configurations.
| | | | |
| --- | --- | --- | --- |
| | | | |
| First in First out (FIFO) | First in Last out (FILO) | Pick Tunnel | Mezzanine/Staging System |
Advantages of Using Radioshuttle
Increase productivity
Maximize storage utilization
Lower cost per pallet stored
Minimize product damage
Efficient movement of goods
Reduce labor costs
All system components of Radioshuttle are designed, engineered, and manufactured by one company to ensure system compatibility and long, useful life. Its evolution over time has resulted in enhanced safety and design plus advanced technology and functionality- providing you with a unique, automated, high-density storage solution. See why customers have relied on Radioshuttle to maximize their productivity and storage space for more than 20 years. With over 1,000 installations worldwide, Radioshuttle is built for success.
Read how one company achieved 44% more efficiency for their 400,000-square-foot multi-temperature facility by implementing Radioshuttle here.
You also may be interested in this Radioshuttle case study and video.
Radioshuttle is now exclusively sold and serviced by Raymond-authorized Sales and Service Centers throughout North America. For design, ROI analysis, sales and support, contact Abel Womack, the exclusive integrator in the Northeast US. We cover MA, CT, RI, NH, VT, ME, and the Metro New York area.
Download the Radioshuttle guide.