September 11, 2017 –
Ask any beer or grocery distributor what their biggest challenge in the warehouse is, and among other issues like labor, you are guaranteed to hear about a need to increase pick faces.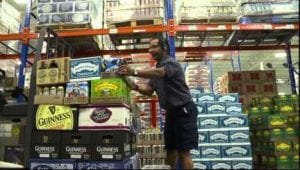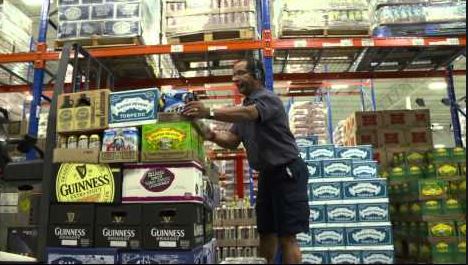 As consumers, we demand variety. We love the Smuttynose Ole Brown Dog this week, but last week the Long Trail Summer Ale was our favorite. Well, all those brews, cereals, and organic coffees we love need to be stored and picked with ever improving efficiency. And when your warehouse just doesn't have any more floor level pick locations, what do you do?
Well, you could purchase high level orderpickers like the Raymond 5000 Series but your pick rates will likely drop significantly compared to floor picking with pallet jacks. Plus, you have the cost of the new machines to consider, training and possibly aisle reconfiguration. Or, you can certainly add additional SKU's to one pallet, creating multiple picks from the same location. But that creates opportunity for error, and requires more labor to maintain the inventory. Maybe you could reduce the layers on product per pallet to reduce the height of the load and add an intermediate shelf level, but that also requires a lot of labor, severely reduces efficiencies, and what do you do with the offloaded product? So, how else can you add pick faces while maintaining high pick rates and avoiding costly excess labor?
Reach for the Next Level
The solution to this dilemma is a low level orderpicker like the Raymond Model 8710. This forklift is a ride on pallet jack with a platform that lifts the operator high enough to access another pick level. The jack is a center ride model and the platform, which the operator stands on, elevates to 47". This allows product to be stored at a second level levels with ergonomic picking extending to 107" (shoulder height plus 47").
This recently introduced truck increases the reachable heights of your pick faces with a minimal increase in purchase price over a standard center rider jack, and without serious negative impacts to pick rates. The transition from a standard jack to a low level orderpicker is much simpler for an operator compared to converting to a high level orderpicker, which is a completely different animal.
Step up Your Game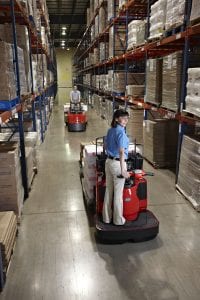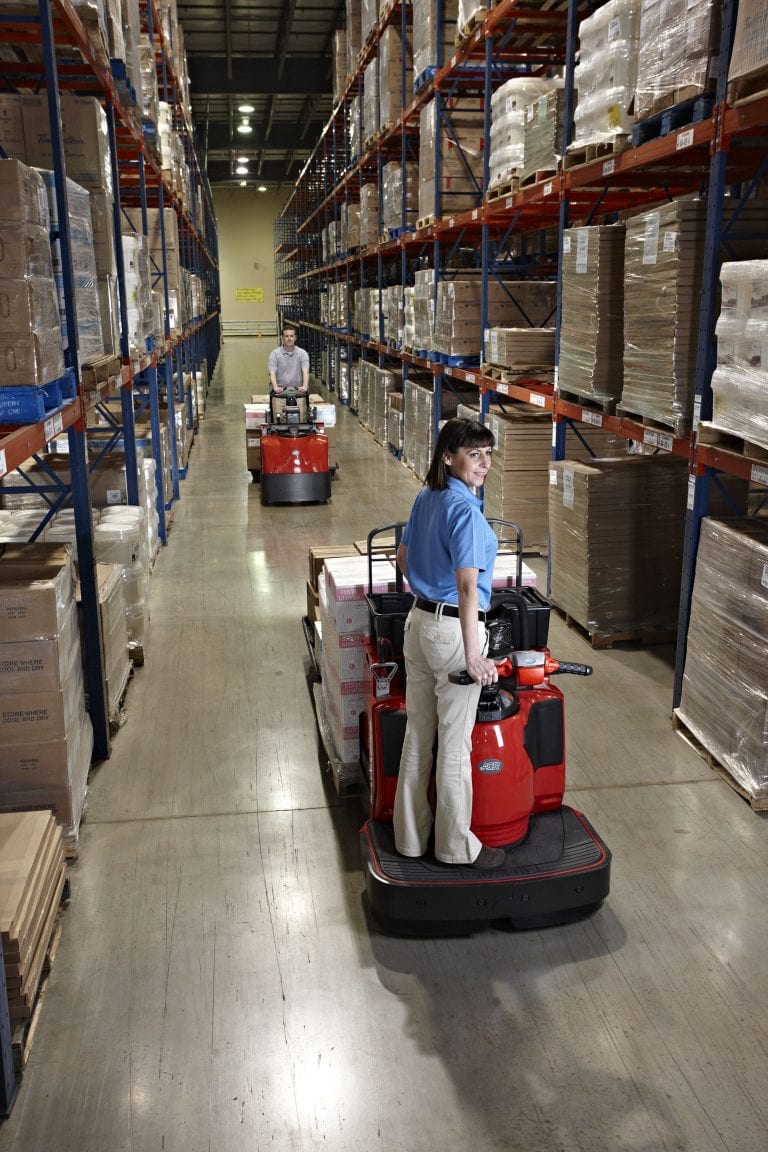 And if your second level is slower moving, Raymond has a model 8610 rider jack with steps. It isn't as slick or ergonomic as the 8710 but is inexpensive and still increases the ability to pick more product, albeit at a slower rate.
These efficient, low level orderpickers also eliminate the need for small step stools, ladders or other aides for those trying to reach a second level of pick faces. And, of course, they help reduce the amount of times your operators will climb on the truck and stand on the battery to reach second level product, with no guarding or handholds- which is a big plus.
So, if you are out of space but not out of new SKUs, these low level orderpickers may be the solution you have been searching for!