Abel Womack provides the precision forklift-related training programs you need to increase productivity and efficiencies. Immediately.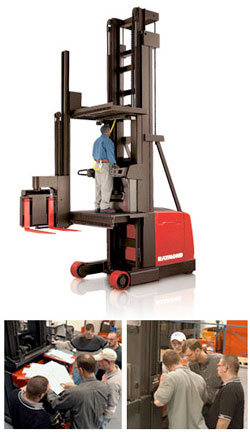 We believe your employees are your greatest asset. That's
why no one is more committed to training your teams for success, and keeping your operations running smoothly, than Abel Womack. We offer the most comprehensive, personalized, forklift operator, technician and pedestrian training programs in the industry.
Our first time and continuing educational courses are proven effective every day. They enable you to establish organizational benchmark safety and performance standards through innovative instruction techniques that result in successful deployment of best practices when using Raymond equipment.
From OSHA compliance and licensing, re-certification and Train-the-Trainer (if you want to conduct operator training on-site) to full technical, service and maintenance training, we have all of your forklift training needs covered. We even give our customers a Resident Technician Program option. For larger fleet customers, one or more fully trained Abel Womack technicians can serve as your full-time maintenance person on your site.
Abel Womack offers easy and convenient training location options to suit your preference:


At any of the Abel Womack facilities including our two training centers
On site, at your facility
New! E-Learning Safety On The Move online training program customized to meet the needs of your forklift operators
At the Raymond headquarters location, depending on your specific requirements
At your facility using the virtual reality simulator
Contact us today for more information about how we can help you improve safety throughout your facilities, and increase fleet uptime.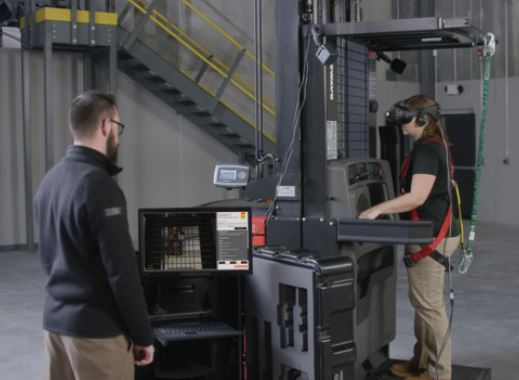 Reserve your admittance by contacting us for class schedules and availability. *Please note, we are only able to provide company employees, not individuals, with training and re-certification.