October 19, 2020 –
You've decided that you need to automate your operation. Maybe it's because this current pandemic is creating safety concerns amongst your staff. Or perhaps the demand for your product has increased and you can't keep up with the volume. Whatever the reason, do your homework and design a solution that can grow with your business while enhancing the safety within your workplace.
Automation helps create sustainable social distancing
Social distancing is difficult in an environment that typically has people working near each other and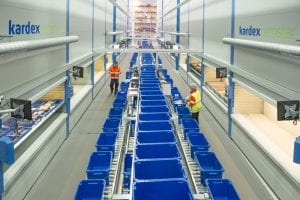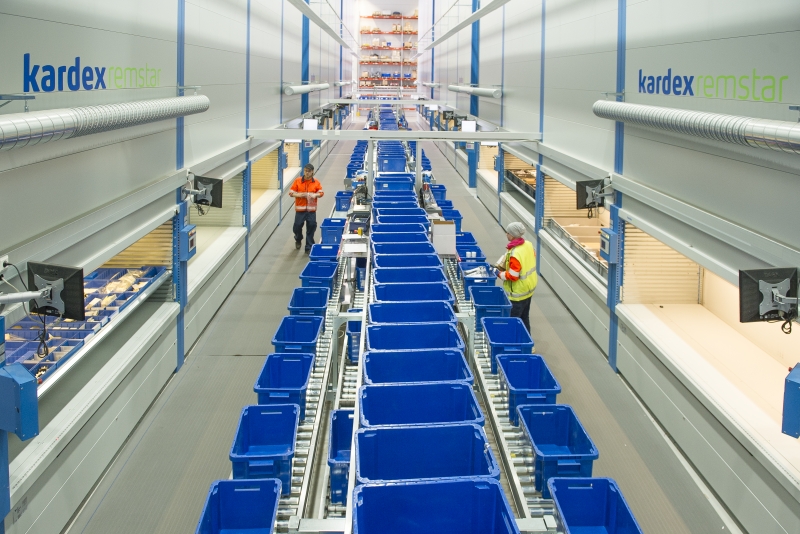 potentially touching or using the same equipment. As you begin to review your operation, design for efficiency, remove unneeded touches of either the product or the equipment, and design for higher volumes without adding people.
You may ask yourself how this can be done. Fortunately, we are in the age of technology and, if you can think of an idea, there is a good chance there is equipment and technology that can make your idea become a reality.
Automation was once considered expensive, i.e., installing a robot in a small company seemed to be out of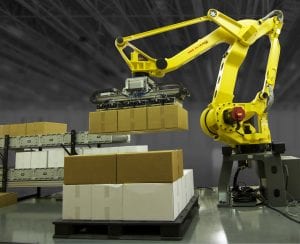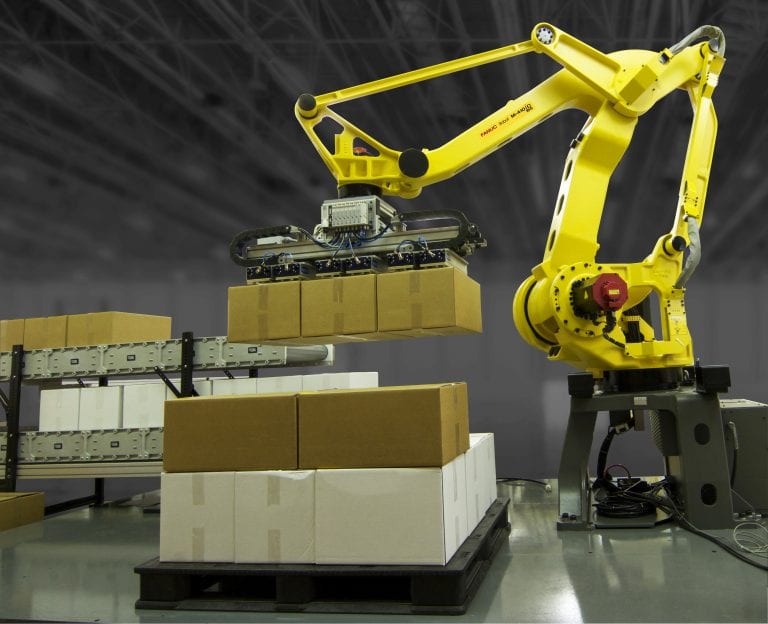 reach. Not anymore! Companies that do end-of-process palletizing should have a robot performing this job. This job function has a lot of safety risks, including employees touching every package, working in close proximity to each other, and increasing the probability of wrenched backs and workers' compensation claims. This is what I mean by designing the right solution. Automation provides multiple benefits for your company and, for less than $150K (in many instances), a robot can be added, and benefits can be realized along with a quick ROI. In fact, with leasing, you will often be cash flow positive from month one.
Review your process
Sometimes starting from the intended outcome may help you design the steps to get there. Every time you must handle a package or a pallet, it's considered a touch. The more touches you have the higher the cost to process that item. Speed and cost reduction used to be the key benefits of automation. This pandemic has introduced a new element into the equation- safe handling at a distance. Now speed and cost reduction are still important but the need to keep your business running and assuring employees can feel safe in a pandemic environment may be the even bigger reason to automate.
Smart technology solutions
Consider automated solutions that influence production, create social distancing, and reduce cost, including: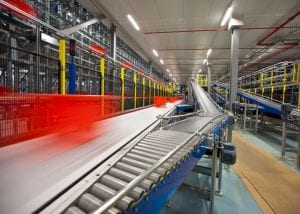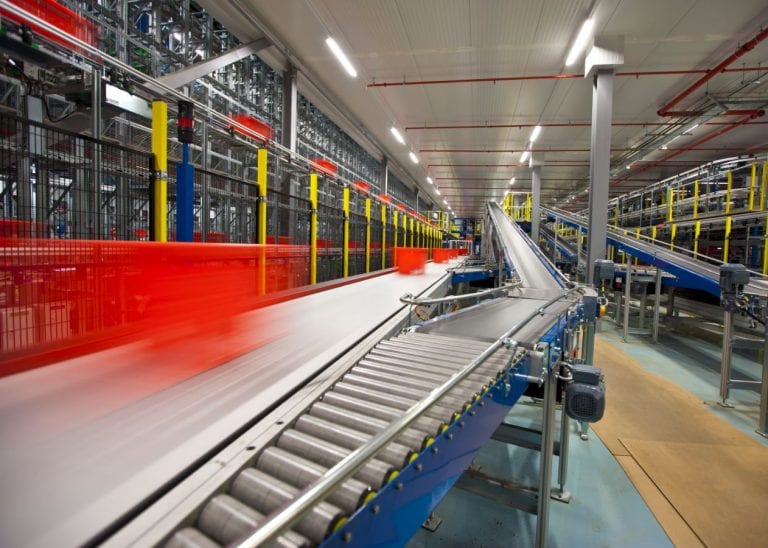 ASRS – automation brings the goods to the picker. You can stay at a workstation and the product comes to you by using mini-load or pallet load automatic storage systems.
Auto-bagging machines – reduces labor costs.
Automatic guided vehicles (AGVs) – imagine a pallet jack delivering skids to the opposite end of the building without an operator.
Conveyor system – transport products from workstations to outbound shipping. It's scalable and may include a robot stacking the pallet.
Robots– eliminate manual labor and improve efficiency and safety
Automation used to be something you considered doing, now it's just what you do! For more information on designing the right automated solutions for your material handling systems, contact Abel Womack today.