June 15, 2020 –
There's always a healthy dose of skepticism with new technology in any space, but especially in the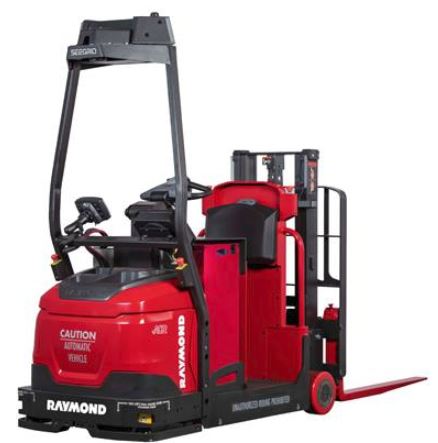 material handling business. The cost of taking a leap of faith to advance in technology can be high if the cost and inevitable disruption doesn't prove worth it, generally causing many customers pause. Here are the seemingly haunting unknowns. Does this new technology work the way it's supposed to? Does the ROI prove it's worth? Will my people embrace them or shun them?
Automated guided vehicles (AGVs) have been around for a while, but through advancements in technology and efficacy, they're more popular than ever. In fact, the Raymond CourierTM 3030 automated stacker recently won the bronze Edison award, which is one of the highest honors in technology and innovation. Here's why.
AGVs help keep workplaces safe: Human error (i.e. accidents and improper handling) is among the leading causes of workplace accidents and damage. Modern AGVs have vision guidance systems that respond to real-time events. Gone are the days of machines stopping and endlessly beeping until paths are cleared.
The cost and availability of reliable labor is an ever-growing problem that AGVs mitigate. The ROI for multiple shift operations is usually compelling.
AGVs help ensure racking and products remain unharmed: When programmed correctly, AGVs drastically cut down on forklift errors. While we can never say never when it comes to accidents, AGVs are far less likely to cause one than a traditional forklift.
Implementation has never been easier: The days of tape and wire guidance are at an end. With current technology, implementation of AGV systems can typically be done in one day.
Accuracy leads to savings on inventory: AGVs don't put products where they don't belong, and they keep an accurate tally of where everything is at all times.
Multiplied resources
AGVs aren't going to solve every issue a warehouse manager deals with, but they can help solve many.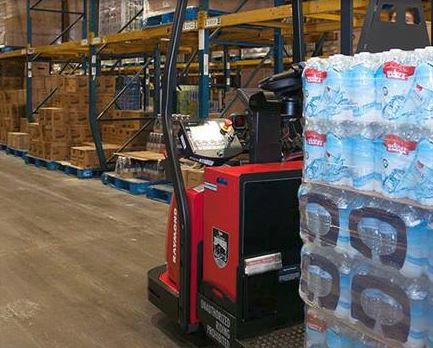 They also free up manpower that can shift to roles that help create revenue for your business. Being able to repurpose operators to more advanced positions is a win-win for all involved.
Stepping up to an AGV is a big decision. The initial cost can be high, so people need to be aware of what they're getting into. They also need to understand that AGVs are best used on long runs, where product is moved from one side of a large warehouse to the other.
However, the long-term ROI speaks for itself. If you still have trouble believing they can pay for themselves, lease them and notice that your cost per month for the system is more than offset by the labor savings. Plus, ensuring worker and product safety is the No. 1 job of any warehouse manager. If you're interested in an AGV operation, please contact Abel Womack today. We'll walk through the options and see if this is the right move for you.