March 16, 2015 –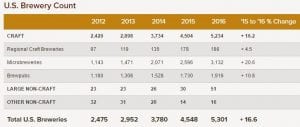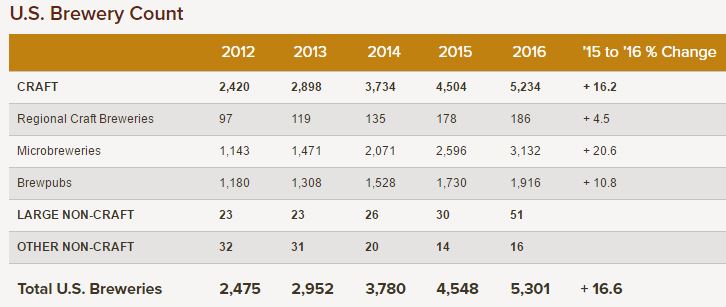 It's no secret that craft brewers have taken the beer industry by storm. The last several years have seen an incredible 100 percent spike in growth for these niche brewers. With big nods in publications like Time and Fortune, it's clear that this boom has made a lasting impact on consumers and distributors alike.
While success is surely the goal of any business venture, it can be difficult to maintain operational efficiency with proliferating SKU's and significant increases in overall volume. It's easy to focus on the front-facing challenges, such as product costs, competition and advertising, but those aren't the only challenges beer distributors need to address.
Upgrade Continuously
In an industry that so often prides itself on tradition and simplicity, beer distributors can get stuck when it comes to storage and distribution. It's important to take stock of what works and what doesn't, and modify how you operate. The key to survival in any industry is to upgrade continuously: What got you here, won't necessarily get you there. In other words, solutions that work at the start generally won't work as the industry changes. Those most successful operators in this business know how to experiment, learn and adapt.
Storage
When was the last time you evaluated your warehouse space and took inventory of what efficiencies you can incorporate, such as adding both additional height and depth, or using the full volume of available space? By increasing storage density, the space needed to store the same amount of product is greatly reduced, while good designs also improve selectivity and operational efficiency. By creating a more productive and less fatiguing environment, you will have time to service customers more effectively.
As specialists in this arena, Abel Womack can help you identify the ideal storage solutions for your current and long-term needs, which can often preclude the need to expand. In addition to our revolutionary mobile racking systems that offer twice the storage capacity in the same amount of space, we have a multitude of rack and shelving options that can be customized to fit your exact storage specifications; things like forward pick zones, pallet flow rack, push back rack and pick modules with conveyor takeaway.
Along with the sheer quantity of products to store, another common complication of beverage distributors is the variety of packaging shapes. In an age of competitive design and the need for constant visual appeal, trends seem to be pointing toward more packaging styles instead of fewer. To keep up, distribution systems will need to be modified to have the ability to recognize different packages and handle a wider variety of packaging shapes and sizes. You can probably get Bud Light in a minimum of 30 different configurations.
Workflow
Improve productivity by creating a smooth workflow, automating repeatable storage-management processes, and decreasing the time it takes to move your products. Storage and retrieval technologies are moving products more accurately and efficiently than ever before. By upgrading your workflow, you can replenish stock once a day, and not struggle to manage it while picking orders.
Progress in Action
For those experiencing a storage space dilemma, Abel Womack is well positioned to assist customers with expansion and storage solutions. With Maletis Beverage, a fully customized Span-Track system provided a more efficient and space-saving system for storing and moving mini-kegs. With another large distributor located throughout the Midwest, we were able to double their cooler storage capacity without building or leasing additional space, and benefit from 100% selectivity with the use of a mobile storage system.
Let me walk through a few problem/solution examples, which reveal innovative ideas that could help you with a potentially growing storage space problem.
View Case Study: Southern Wine & Spirits
Storage Challenge
The logistics of balancing inventory of 12,000 SKU's over five warehouses while servicing customers in the LA market. A major issue was no single facility of the five could store all 12,000 different items. This required Southern Wine & Spirits to transfer 4 million cases a year between their facilities. Additionally, the distributor's business continued to expand.
Solution
Consolidate five regional warehouses into one 620,000 sq. ft. high-speed distribution center, with automated technologies including voice-based logistics, high-speed conveyor/sortation systems and four tri-level pick modules with UNEX Span-Track.
Result
Producing one of the highest throughput rates in the industry (15 million cases per year) while increasing operational efficiencies and allowing for future growth.
View Case Study: Fabiano Brothers
Storage Challenge
Operating out of four facilities, Fabiano Brothers decided to consolidate down to two facilities, totaling 390,000 square feet. The primary goal for the company's 300,000 sq. ft. headquarters was to maintain its annual beer sales of about 8.5 million cases. The other facility would be devoted to the company's wine division and house about a half million cases.
Solution
Consolidating the four facilities would allow the company to optimize its space, increase lift truck productivity and embrace new technologies to accommodate its thriving business. They also wanted to double the productivity of their picking process by improving picking capabilities to four carts per pick, rather than two carts per pick. Designed specifically for Fabiano Brothers, Raymond ® Model 8400 end-rider pallet trucks were engineered with a custom fork, which was narrower and longer than the traditional fork. These forks have the ability to carry four retail delivery carts at one time.
Result
The forks allow the company to perform order picking and loading functions at twice the rate than before.
From the very complex to the simplest of systems, we have the solutions to your storage and retrieval concerns. Our vast experience working with cooler storage, lift trucks, and rack or conveyor systems can help guide you through determining which method of storage will work most efficiently for you.
Tap into New Solutions
We specialize in helping beverage distributors store thousands of SKUs in a smaller footprint. The challenge for the distributor to easily access the right SKU at the right time with the least amount of resources is integral to our solutions. With a foundation in lift trucks, we combine leading-edge storage and retrieval technologies with decades of warehouse engineering experience to develop and deliver a solution that saves your company time and money while ensuring that your customers get the freshest product quickly, accurately and efficiently.
If you are experiencing this storage space dilemma, we are well positioned to assist our customers with expansion and storage solutions. We have included case studies above which reveal innovative ideas that could help you drive growth and profitability through improved operational efficiencies while maximizing storage space.
Coming Up Soon
I've discussed upgrading your facility's storage and workflow concerns here, but in my next post, I'll explore how to incorporate greater efficiency into your inventory picking process. I also will examine speed and productivity with lift truck operations, touches and horizontal transport.