Abel Womack strives to work and partner with leading suppliers of warehouse material handling equipment. The partial list of companies listed below are all experts in their respective fields and offer innovative yet price-conscious equipment alternatives.
Forklifts
The Raymond Corporation


The Raymond Corporation designs and builds the best electric forklifts in the business that improve space utilization and productivity with a lower cost of operation and greater operator acceptance. Their technologies, systems, and solutions bring day-to-day warehouse and distribution operations to a new level of performance. And they support customers with an unmatched Sales and Service network in the industry.

Back to Top
Warehouse Carousels and Shuttle VLMs
Kardex Remstar


Kardex Remstar is a leading supplier of storage and retrieval carousels and shuttles. With a vast array of products, Kardex Remstar can meet your requirements for storing and retrieving everything from electronic parts to tool & die fixtures. The company manufactures horizontal carousels, vertical carousels, and vertical storage modules. Complimenting their machinery, Kardex Remstar offers automatic extractors, pick-lights, and software to maximize the efficiency of your system.

Back to Top
Conveying Systems Suppliers
Hytrol Conveyor Company, Inc.


(see our online store for Hytrol products)
Hytrol is a major manufacturer of conveyors, conveying systems,  specialty conveyors, and conveyor accessories. Since its inception in 1947, Hytrol has become one of the world's largest manufacturers of warehouse conveyors and conveying hardware warehouse conveyors and conveying hardware. Because Hytrol is rooted in the fundamentals of innovative design, competitive pricing, exceptional customer service, and excellent product availability, it continues to flourish, satisfying thousands of customers on a daily basis. Design, pricing, service, and availability are their way of life.
Automotion

Automotion is one of America's leading manufacturers of powered roller and belt conveyors for the mass retail, warehouse, and distribution industries, combining innovative engineering, powered roller and belt conveyors, high-speed sortation, and accumulation conveyors. Automotion has provided conveying system solutions for many of the largest retail and distribution companies throughout the U.S.
Jervis B. Webb Company


Webb overhead powered warehouse conveyor systems offer a creative twist to transportation and storage requirements. Utilizing single line of power and free overhead conveyors, Webb can develop conveying solutions that free up floor space while meeting the most stringent positioning and transportation requirements for loads ranging from 5 lbs. to 500 lbs.
MODU Conveyor


MODU Conveyor provides modular solutions for every phase of the production line. The MODU conveyor system is easy to install and reconfigure, reliable, easy to transport, yet economical to own. Parts are made of lightweight materials, such as aluminum alloy and engineered plastics designed to exact tolerances for an easy, yet accurate fit.

Back to Top
Zero pressure accumulation conveyors are great for a wide range of package and product sizes. From small lightweight packages to heavy pallets, EZ Logic models are improving efficiency in today's fast-paced business environment.

Back to Top
Sortation Systems
Moving items by conveyor in one direction is no longer enough. Factories and warehouses must have more to remain competitive. They must be able to sort their items from line to line, from area to area, from receiving to packing, and from the manufacturing area to the shipping department. It must all be done quickly and efficiently. There are many ways to sort products in this way. The speed at which the product is to be sorted will decide the best type of sortation method to be used.

Back to Top
Robotic Solutions
FANUC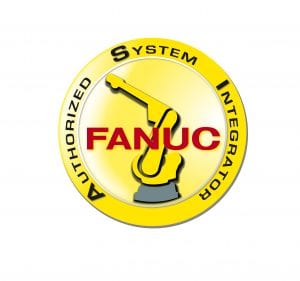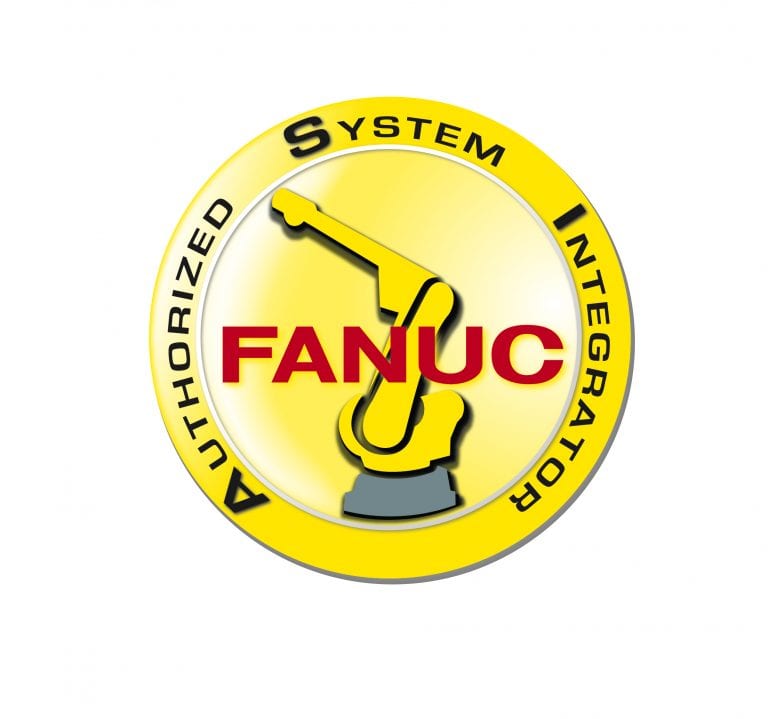 As an Authorized FANUC System Integrator, Abel Womack can assist you from the conception and design stages to robotics integration and automation. Our expertise in automation allows us to integrate robots in a wide variety of applications and industries. 

Universal Robots
Partnering with the largest collaborative robot distributor (also known as cobots) in the US, Abel Womack can provide robotic solutions that are simple to deploy and work in very small spaces.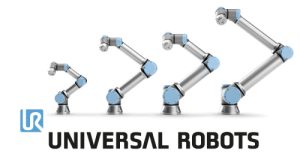 Back to Top
Pick Modules/Storage Systems
Pick Modules are engineered racking systems that integrate different storage solutions inside multi-level work platforms that move product efficiently through a distribution facility.

Back to Top
Warehouse Management Software Suppliers
Power Pick Global Software Solutions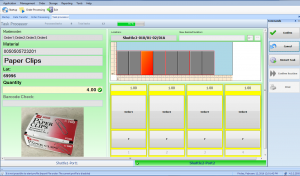 Pick orders in the fastest and most direct sequence from dynamic storage systems. Reduce picking times, tap into valuable storage resources, and boost productivity. Power Pick Global gives you the flexibility to adapt to changing requirements, both today and in the future.
WaveTrak
WaveTrak warehouse management software is one of the most reliable and dynamic warehouse management systems available in the industry today. Its capabilities and features exceed those of many other warehouse management systems for a fraction
JASCI
Easily manage your warehouse and supply-chain operations with modern cloud warehouse and order

management software. Designed to accelerate companies in e-commerce, retail, 3PL, and consumer goods, JASCI's highly scalable platform offers new user experiences and new capabilities to compete in today's markets without months and years of high implementation costs and customized software.

Back to Top
Racking and Storage Systems
Montel Mobile Storage Systems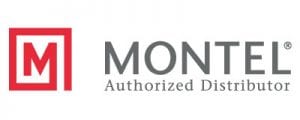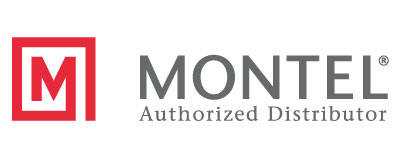 Montel uses mobile carriages to turn storage problems into storage solutions. This high density mobile storage solution makes use of wasted aisle space and turns it into productive storage space. The system utilizes the existing rack or shelving systems which are mounted on a low profile surface mounted track system.  The racks can be compressed and expanded as needed, with either manual or powered controls.
Frazier Pallet Rack Systems


Frazier is the leading manufacturer of structural storage rack in the U.S. Superior engineering combined with an extraordinarily durable hot rolled, structural steel rack results in an unparalleled combination of product design and durability. In addition to standard selective rack and double deep rack, Frazier specializes in push back rack, drive-in rack and rack supported buildings.
Unarco Pallet Rack Systems
Unarco is a large supplier of roll formed pallet rack and carton flow systems. Unarco's unique T-bolt design is superior to conventional tear drop rack, and is available in standard selective and double deep configurations, push back, or in combination with Unarco's industry leading flow rack to make up pick modules and integrated storage/retrieval systems.

DAMOTECH Rack Repair Systems
DAMOTECH is a world leader in the field of upright reinforcement technology. Damotech's technology is designed to offer both a preventative and long-term maintenance solution that will eliminate the need to repair or replace damaged uprights and protect the original investment of the customer.

Back to Top
Overhead Handling
Demag


(see our online store for Demag products)
Demag is the world leader in overhead handling systems. With cranes and monorail systems capable of handling products from 500 lbs. to 500 tons, Demag's world class engineering can solve overhead handling products through off the shelf pre-engineered standard lifting systems or unique applications to specific engineered solutions. Demag has the broadest range of hoists, cranes and track to meet every requirement.

Gorbel
As an innovator and leader in the enclosed track work station crane industry, Gorbel provides a wide variety of overhead solutions. Our work station systems include ceiling mounted bridge cranes and monorails, free-standing work station bridge cranes, work station jib cranes, and robotic work station cranes. We're also a leading manufacturer of high-performance manual and motorized I-beam jib cranes.

Back to Top
ASRS (Automated Storage and Retrieval Systems)
Daifuku
Daifuku AS/RS (automated storage and retrieval systems ) provide versatile material handling solutions for factory automation as well as warehouse and distribution centers. Designed as the center of an integrated material handling systems, AS/RS deliver the speed and efficiency required for today's supply-chain management (SCM) environment. The Daifuku AS/RS line includes the best-selling Unit Load for pallet-size loads and the high-speed Mini Load for smaller items stored in totes or cases. Both offer high-density storage capacity in a compact footprint. All of the machines feature high quality drives for fast, smooth, and reliable performance. In addition, Daifuku S/R machines reduce energy costs with their low electricity consumption and power regeneration functions.

We also work with additional material handling suppliers in order to provide unbiased, customized solutions to our customers.