October 12, 2020 –
Anyone that runs a business knows there is nothing worse than having a key piece of equipment unexpectedly stop working. A single issue can cause a well-oiled machine to come to a halt, resulting in lost time, productivity, and money. Unfortunately, this sort of issue is almost unavoidable.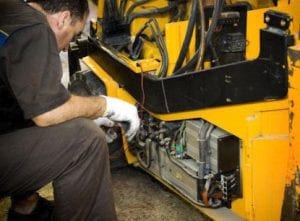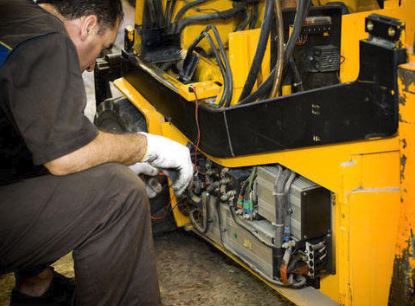 When a part does break or that forklift stops working, you need a trusted service provider to get back up and running quickly. However, not all service providers are created equal. You need to know what to look for when evaluating a potential service partner.
Let the numbers do the talking
Here are five quick and easy ways to evaluate a service provider:
Mean Time to Respond 
When your equipment goes down, response and repair time are the most important things to consider. Once your equipment fails, the clock starts on time wasted, decreased productivity, and lost revenue. The time it takes for your service provider to respond to a call and arrive on location to fix the problem is crucial.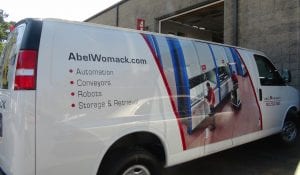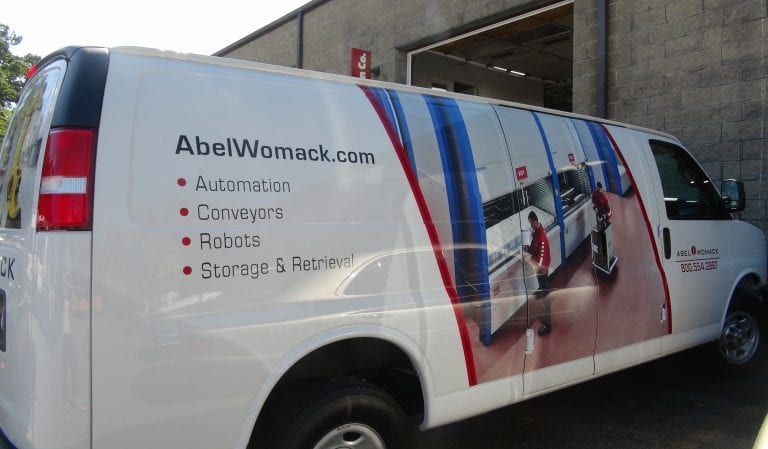 Many service repair technicians can take upwards of a day to respond. Compare that to Abel Womack's team of experienced and certified technicians who boast a 2.8 hour mean time to respond. This means that on average, an Abel Womack technician responds and is at your facility in under three hours. The technicians will more than likely arrive with all the tools and parts in their service van to replace a part or fix the equipment.
The number of technicians on the road is one of the biggest factors for a quicker mean time. For instance, Abel Womack has more than 100 technicians spread across our service region, each with the parts loaded on their vans to reach customer locations quicker and fix problems sooner. Our internal service dispatch team uses our GPS system to deploy the closest technician to your location, ensuring down time is as short as possible.
First Call Completion Rates 
Nothing is more frustrating for a business than having to wait several days and multiple appointments to get your parts replaced or equipment fixed. Getting the job done right, quickly, and on the first visit is a major metric to evaluate any service provider. High first call completion rates help you get back to work sooner.
Our team has an 87% first call completion rate, meaning when an Abel Womack technician is dispatched to your location, they fix your issue on the first visit 8.7 out of 10 times. That KPI is a function of continuous training and stocking our technicians' vans with the right tools and parts.
Technician and Manager Experience
Having an experienced team repair and service your equipment is incredibly important. Technicians and managers with multiple years of experience help make the difference in a quick fix situation versus a prolonged issue. Experienced technicians also understand the nuances of a business and service repair better, allowing them to help avoid future problems from occurring.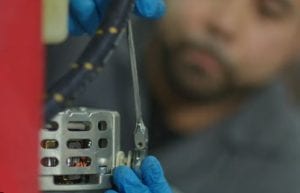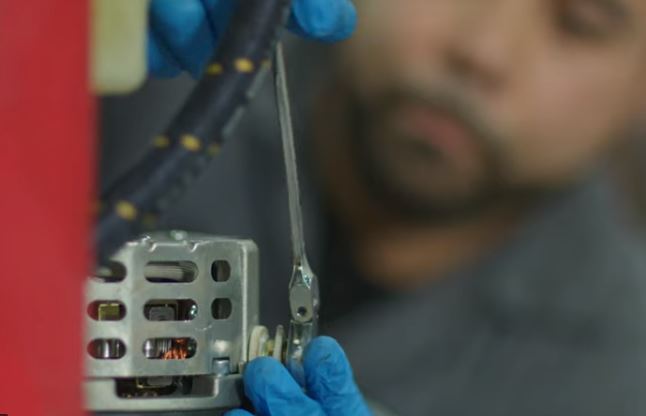 Many of our technicians have more than 15 years of dedicated service to repairing material handling equipment and getting businesses back up and running, with a few of our technicians having been in the field for more than 25 years. Our service managers have years of experience in coaching and growing our service team to serve our clients better. Needless to say, the odds are strong that we've come across your needs before and know how to fix the problem.
Service Completion Speed
It's very important for a technician to be able to troubleshoot and find the root of the issue quickly. An experienced technician can diagnose an issue and find the resolution quicker, saving you time, money, and unnecessary headaches.
Technicians charge by the hour, so labor rates can quickly stack up when repairs take longer. Skilled technicians get the job done quicker and correctly the first time, not only saving you on labor costs, but on future repairs as well.
Parts Inventory 
A vast parts inventory can be the difference between a repair in just a couple of hours versus waiting days for a much-needed repair. Service van, shop, and warehouse inventory is a crucial aspect of any service provider. Whether you need a common part, or something special ordered from a warehouse, getting the right part quickly matters.
Our technicians also are assigned to specific accounts with their vans loaded with the parts and equipment specifically for those places. Whenever a part is needed that is not in a van, we can get parts shipped from our local parts warehouse overnight.
A wide variety of services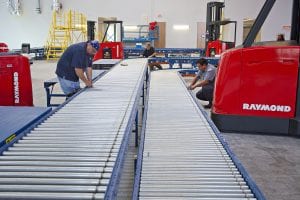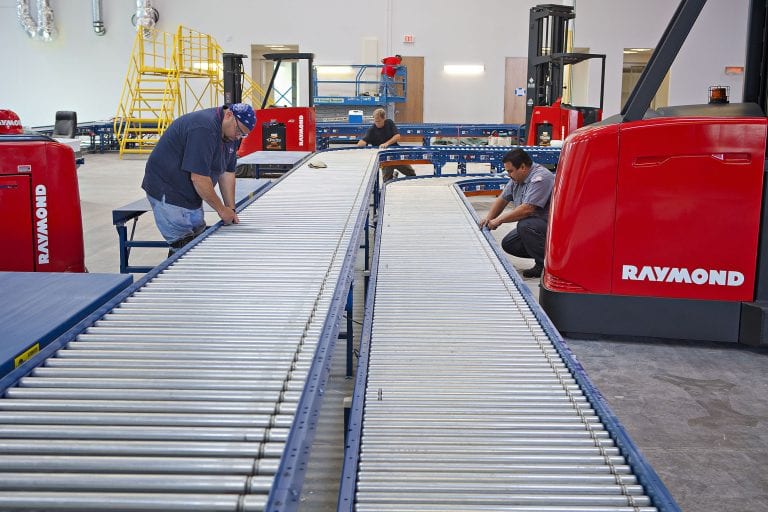 From forklifts and Tennant sweepers and scrubbers to conveyors and Kardex Remstar units, you need a trained and experienced service repair team ready and able to fix a wide variety of warehouse equipment. The Abel Womack service technicians are factory-trained and certified to install and repair most makes and models of forklifts and other material handling equipment because we understand the urgency that repairs demand.
At the end of the day, when your machine goes down, you need someone to fix it quickly, correctly, and for a good value. The Abel Womack team provides expert service with unbeatable speed and will do so to prevent future breaks from happening. Our service department helps make sure your repair process is smooth and efficient. If the numbers for your current service provider don't add up, contact Abel Womack today and see what a difference a professional service repair team can make.