August 26, 2019 –
Are you dealing with storage constraints? Do you lack the proper warehouse space needed to run an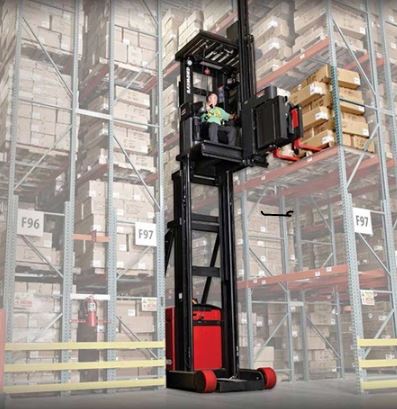 efficient operation? Before you consider acquiring additional building space to make way for conventional 12-foot aisles, wait! There may be a more affordable solution to this challenge, possibly switching to a very narrow aisle (VNA) operation. In many instances, VNA allows you to gain the space needed when warehouse expansion comes into play at a fraction of the cost.
More pallet space and higher ROI
When it comes to warehouse operations, Abel Womack's team of specialists has years of industry experience evaluating almost every situation possible. We manage the layouts, proposals, and successfully work the project from start to finish in order to provide an optimal solution. On average, 46% more pallet space is gained using VNA solutions vs. traditional forklifts. Compared to taking on more space, VNA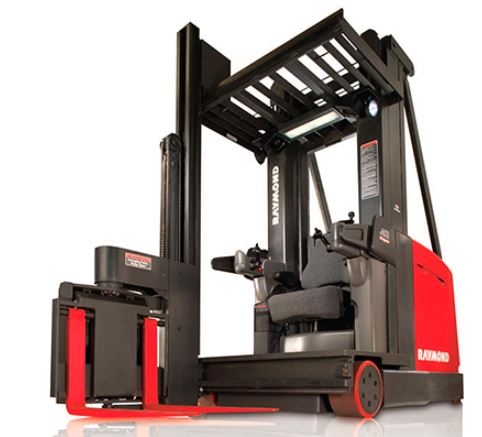 alternatives usually offer a compelling ROI.
There are other viable and often complementary alternatives to expansion if even more pallet space is needed. You can also raise the roof on your current facility; its more common and easier than you may think! The Raymond model 9600/9700 turret trucks lift up to 42 feet and the model 9800 lift height tops out at 49 feet.
Raymond leverages modern technology for your benefit
The Raymond model 9600/9700 swing reach truck is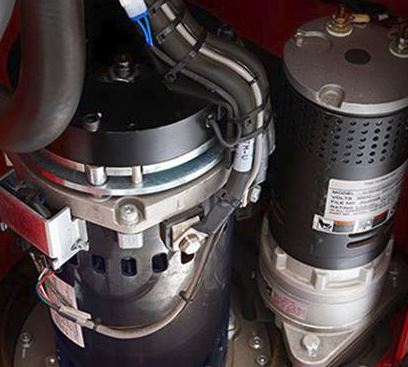 made in America with cutting-edge technology. Raymond's patented ACR operating system provides quicker acceleration and electronic braking, faster lift/lower speeds, and smoother directional changes for more efficient load handling and movement within the aisles. Third-party testing demonstrates that Raymond swing reach trucks use 40% less energy than competing models for a considerable energy cost savings and extended battery life, thanks in part to regenerative lowering, which produces 10% of AMPS back to the battery when lowering.
Lower cost of ownership
Fewer components are used in the design of a Raymond ACR system for ease of maintenance and serviceability. Easy access to all components reduces repair time. The parts used in Raymond swing reach trucks share commonalities with other Raymond reach trucks and order pickers to reduce parts stocking requirements and further simplify service and availability — all of which saves you money and time. Plus, Raymond's Sales and Service Centers are dedicated to maximizing uptime and keeping your fleet in proper operating condition, 24/7/365. These combined benefits mean a Raymond swing reach truck will give the lowest cost of ownership with maximum uptime.
So, what are you waiting for? Consult with your local material handling provider for assistance with everything from racking to facility layouts for compact storage design to securing the right equipment so you can increase your operation's capabilities and profits.