December 14, 2020 –
To keep any business operation running efficiently, the physical space of work needs to be well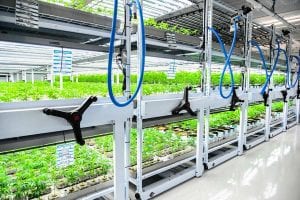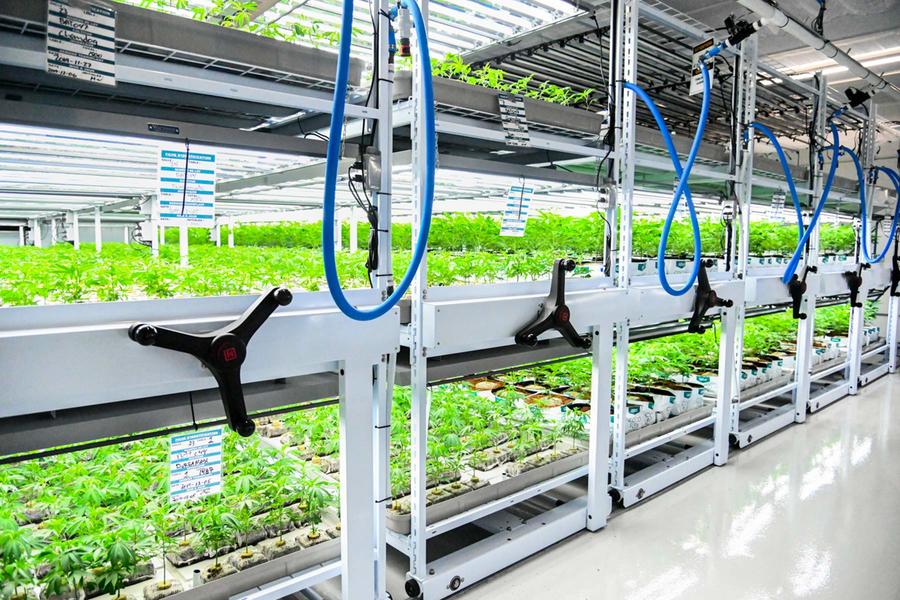 maintained and clean at all times. No matter if you work in an airport, a professional kitchen, a cannabis growing facility, or any kind of manufacturing facility, a clean floor is crucial to employee safety, product quality, and profitability.
Motorized Floor Cleaning Equipment Emerges
George Tennant founded the Tennant company in 1870 as a woodworking business. As the economic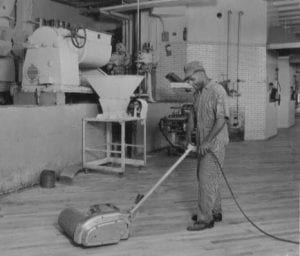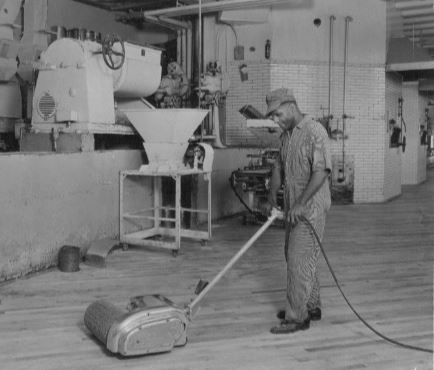 landscape evolved, the company eventually became the Tennant floor cleaning solutions company we know today. For over 150 years, Tennant has been an innovator across a wide range of industries. Today, Tennant is the leading name in industrial and commercial floor cleaning.
A Leader Throughout History
Tennant became a floor cleaning leader early on by creating the first vacuum equipped floor cleaner in the mid 20th century. By decreasing the time and energy it took to clean floor space effectively, Tennant was able to help businesses clean better and save time.
By the 1960s, Tennant had introduced both sweepers and scrubbers, giving companies a wide range of cleaning options to fit their needs. The introduction of powered riding and walk-behind sweepers and scrubbers further made cleaning a streamlined and crucial process. No matter the size or scale of an operation, Tennant was and continues to be an innovator and the leader in clean.
The Modern Way to Clean
Since 2000, Tennant has continued to be on the leading edge of innovation and performance. FAST, or Foam Activated Scrubbing Technology, made cleaning hard floor surfaces in places like metal facilities and mechanics' work areas easier than ever before. And, Tennant's quick-drying carpet cleaner, ReadySpace, allowed for a carpet cleaning process that once took hours or days to be reduced to as few as 30 minutes.
In 2008, Tennant released what is now their most prominent cleaning solution, ec-H20.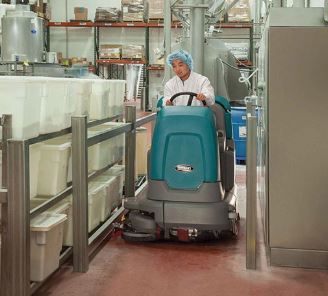 This chemical and detergent-free floor cleaner uses oxygenated microbubbles in tap water to clean even the most challenging and dirtiest facilities. This cleaning solution has helped save businesses money by not having to buy expensive floor cleaning chemicals and helps reduce their carbon emissions by using only tap water. ec-H20 has helped numerous companies in all different business sectors, from cannabis growers and pharmacy to grocery stores and food and beverage companies.
With advances in nanobubble technology since the introduction of ec-H20, Tennant introduced ec-H2O NanoClean in 2015. This solution uses the same basic principles as the original but now delivers nano-scale bubbles that break down dirt and grease to create a cleaner and safer work environment, all without harsh chemicals or detergents.
Building a Cleaner and Safer Future
With Tennant's most recent floor cleaning solutions alongside their industry-best fleet of walk-behind and riding sweepers and scrubbers, Tennant is working to make businesses cleaner, safer and better for the planet. Schools, healthcare, retail, warehouses, and beyond all benefit from Tennant's innovative floor cleaning technology.
Tennant is already providing the next generation of cleaning technology. Similar to automated lift trucks, businesses can set up their automated floor scrubbers and sweepers to run automatically. The device will learn the layout of the space and how to create an optimal cleaning pattern, and all automated sweepers and scrubbers can be used manually by an employee at a moment's notice.
Abel Womack and Tennant have partnered to deliver the latest in floor cleaning technology to our clients. We sell new and used equipment and offer short and long-term rentals. If you are interested in creating a safer and cleaner workspace for your employees, saving time and money, and helping decrease emissions, contact Abel Womack today to schedule a consultation or demo.