January 9, 2017 –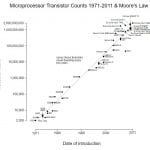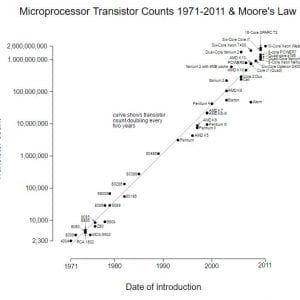 Have you kept up with technology? It is less expensive than you may think. Why? Over 50 years ago, Gordon E. Moore, co-founder of Intel, observed the following: – "Over the history of computing hardware, the number of transistors in a dense integrated circuit board has doubled approximately every 18 months." And paradoxically, the cost has halved. This rapid acceleration of capability and lowering of computing costs has had a profound effect on how we live our lives. From instant access and the desire to have virtually anything 'my way', consumers' demands have radically changed the shape and scope of today's distribution center.
The good news for businesses trying to keep up with this changing landscape is that automation, once accessible to only the largest corporations, is now available to all. Not only is automation more affordable and often provides a quick ROI, but the use of technology rather than direct labor is becoming necessary to compete in this ever-more-challenging business climate.
Telematics adoption is increasing at such a fast pace that The Raymond Corporation is replacing the truck dashboard with a large, multi-function integrated screen as standard. With this approach, operators have input from the telematics data, text messages from management and an eye-level view of the camera mounted on the fork carriage to facilitate storing and retrieving loads. From compliance issues to damage control to maximizing operator performance, companies are using telematics such as the iWAREHOUSE system to manage and right size their forklift fleets. At a cost of $2/truck/day, it's becoming a no brainer.
Not long ago, robots were considered the domain of the automotive industry. Today, with costs moving down while labor rates move up and with the unavailability of quality workers, robots are fast becoming the 'go to' technology for multi-shift manual operations. From end of line loading/unloading, food processing, beverages, paper, ice and wood pellet manufacturing, robots are often the prudent choice to speed up production, increase quality and reduce Workers' Compensation costs.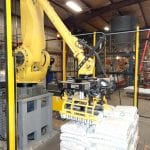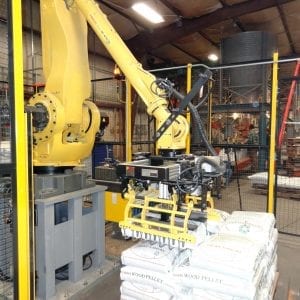 Has e-commerce disrupted your distribution system? Do you find yourself hiring more people to pick smaller orders, only adding more to your overhead? With proper evaluations of current SKUs, order breakdowns and velocity movements, experts can quickly help you create a more efficient and productive distribution system. Through technology and innovation, tools such as WMS, pick modules, sortation, voice-directed picking, carousels, pick/put walls and other similar systems have become more affordable as they increase accuracy and throughput when compared to simply adding labor or overtime.
As we enter a new year, now is the perfect time to analyze your warehousing, distribution and manufacturing needs. With design, technology and assistance from a trained staff of material handling experts, you can identify opportunities for improvement and make it a truly great year.
Let us know if we can help with a no charge assessment of your operation.