October 5, 2015 –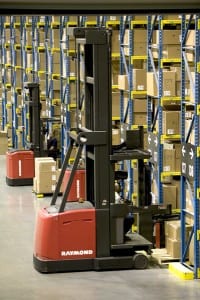 Your business is growing and you need to purchase your first pallet racking system; or maybe you're building a new facility or adding to an existing system. Racking seems like a simple purchase. Any novice could go online, find some upright frames and load beams, and before you know it, they have a pallet rack system. But the fact of the matter is there are a lot of things to consider when selecting pallet racking. Choosing the best rack system can make all the difference between knowing you are maximizing your space in the most efficient way possible or just living within the limitations of your storage system.
Identify Your Options
So how do you choose the most appropriate system? First, contact a material handling professional. Even if you have a considerable amount of material handling experience yourself, you will certainly benefit from speaking with an expert to be sure you are familiar with all the available options as well as current trends and design considerations. And let's not forget the need to verify that you are selecting the correct components based on shelf spacing, loads and seismic considerations.
Many warehouse professionals may not be aware that entire rows of pallet racking can be made mobile by installing your rack on motorized converted carts. These systems allow the rows to move, eliminating the need for aisles between each row of rack since aisles can now be created anywhere, at the push of a button. These systems have the potential to cut required storage space in half, increasing storage efficiency by 100%.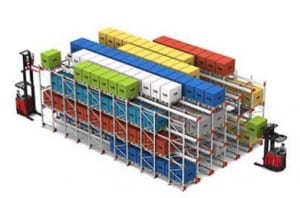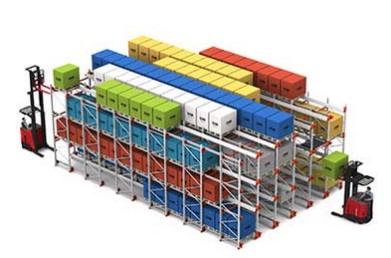 You also may not have realized that deep lane storage has improved by leaps and bounds in the last few years. Do you have large quantities of like pallets that you store? The Radio Shuttle Deep Lane High Density Storage System allows pallets to be stored up to 70 deep without any increase in overall height of the system due to a need for pitch, since they're motorized. These systems are high tech and yet come at a reasonable cost, in line with pallet flow systems but better density and throughput. The space efficiency is extraordinary and they work in both FIFO and LIFO operations.
Save Time and Money with the Experts
When you are ready to expand your pallet racking system, or are starting from scratch, reach out to an experienced material handling professional to learn about the latest trends, access the most innovative technology, and gain guidance. Your chosen professional will measure your warehouse, survey your loads for sizes and weights, discuss your processes and storage requirements, and identify the particulars of each option so you can make an informed decision. In the end, you'll pat yourself on the back for bringing in the pros to help you engineer the ideal pallet racking system for your application. Like the old saying says, "You can't beat a man at his trade".