March 26, 2018 –
I've been with Abel Womack since 2008 and, for the first time since I started here, The Raymond Corporation exhibited at the Seafood Expo North America/Seafood Processing North America trade show in Boston this year. What is now the largest seafood trade event in North America proved to be a wonderful opportunity to showcase Raymond and Abel Womack. It also was a chance to learn more from our customers and prospects about the challenges they are currently face in their operations.
What became very evident throughout the trade show were recurring issues with durability and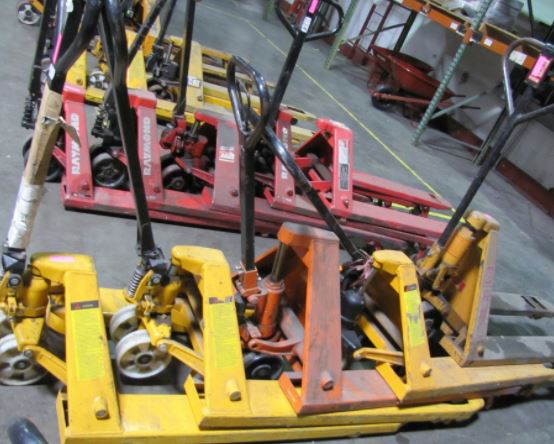 longevity of standard manual pallet jacks in the seafood industry. Many people shared stories of standard jacks breaking down after three to six months of use. They found themselves tossing them into a "pallet jack graveyard" to have around for spare parts to try to keep their current fleet running for as long as possible. What's causing these breakdowns? Extreme conditions like brine, washdowns and cold storage may be at the root of it.
Raymond offers an Extreme Environment Corrosion Package (EECP) on some of their popular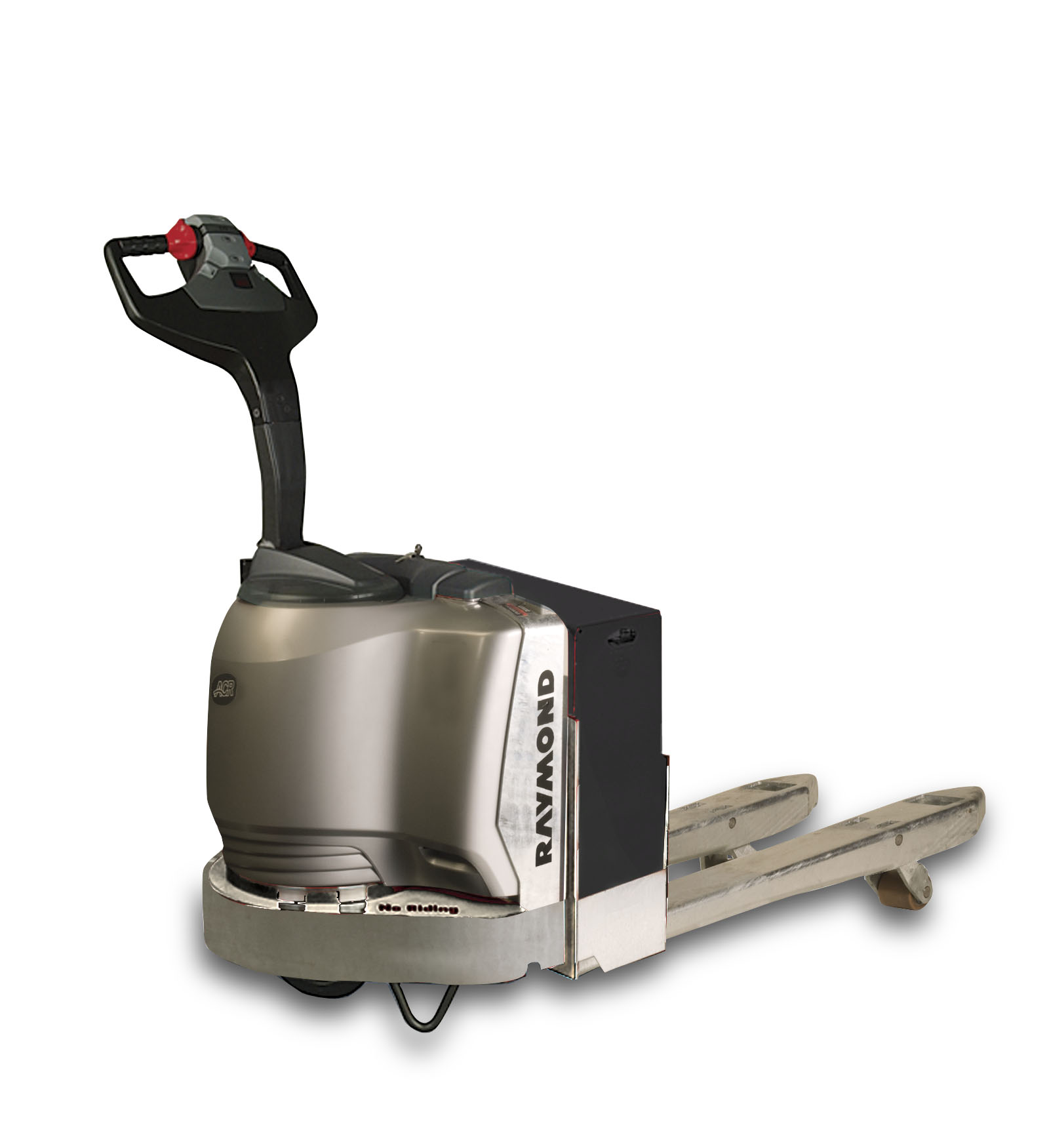 pallet jacks and lift trucks for use in food plants and cold storage facilities. The EECP's hot-dip galvanization and electronics coatings protect components in harsh, wet environments making it ideal to hold up to the conditions that are typical in the fish industry. They realize that running these operations may require driving through corrosive fluids and brine or exposure to fish parts requiring frequent washdowns.
Thanks to Raymond's generosity, we had one of these brand new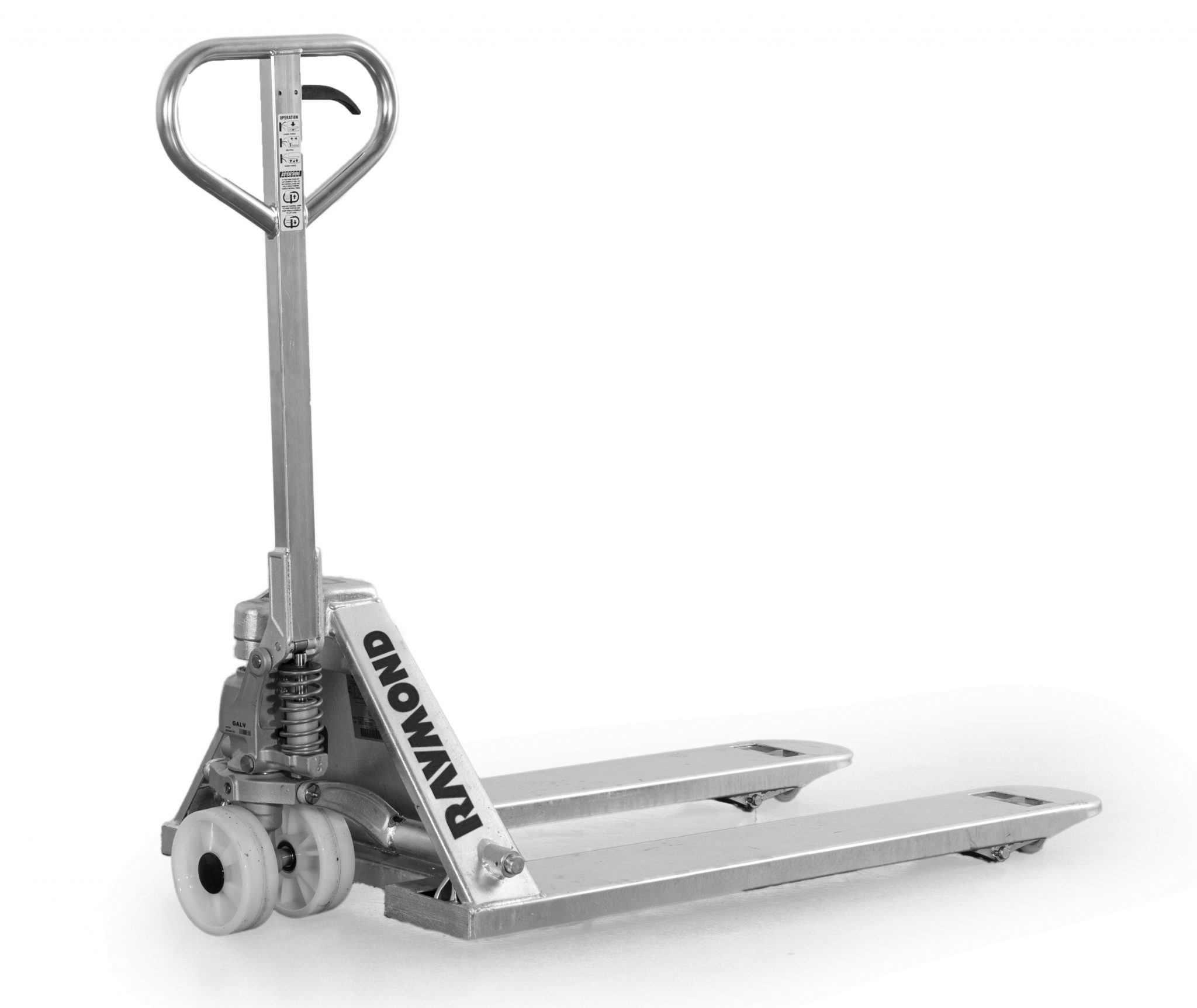 galvanized pallet jacks at our booth to display and raffle off. It was a huge hit with people from all over the world stopping by to check it out. It was great seeing so many people getting excited about this equipment as a viable solution for their business! Although the cost of the galvanized pallet jack is higher than a standard unit, this investment is worth it if it provides a consistent, reliable solution that lasts for years instead of months.
The Expo was an exceptional experience that offered us opportunities to make local and national connections. One of the highlights had to be the number of samples provided throughout the show; we tasted fresh seafood from all over the world and learned about the different cuts, species, and flavors that each had to offer. All in all, I would say Seafood Expo North America/Seafood Processing North America turned out to be a real catch.