October 26, 2015 –
When it comes to choosing a material handling provider to take your vision and goals and deliver the best solutions that address them,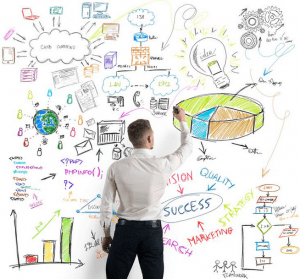 you'll want to partner with an organization that has a proven record of success. A company that provides:
an array of unbiased, customized solutions;
industry experience with a variety of industries and applications;
a long history of successful project completions;
cohesive and complete services from design, project mgt., procurement, implementation, installation and support;
the resources to quickly address unexpected challenges; and
a passion for positive customer experiences.
Some companies offer a broad array of different technologies, so they can provide an optimal solution rather than trying to force fit everything into what they do. Educating customers and providing options to help them make an informed decision is critical to success because, ultimately, the decision is up to them. Deciding on a supplier for a major project can be daunting and requires time and effort. If a customer does in fact partner with the right organization, not only will the project be a success but the customer can sleep at night knowing all will go well.
Let me share an example with you. A large, New England-based supplier of golf course irrigation equipment and mowers needed to more efficiently store their spare parts to ensure good customer service. They were storing parts on pallet racks and using rolling ladders to store and retrieve the items. Abel Womack was asked to evaluate their situation and make recommendations. The customer made no commitment to buy- just wanted to test the waters.
Factoring in facility configurations, space limitations, operating costs and a compelling financial justification, they designed three completely different space saving solutions: vertical lift modules (VLMs), horizontal carousels, and hi-rise shelving with a wire guided order picker. Each solution represented a different footprint, throughput, and price point while all achieved the objective of denser storage and better pick methods.
The customer chose the hi-rise shelving with a wire guided order picker option due to:
better utilizing the building's clear height;
flexibility to increase the number of SKU's; and
the lowest price point of the three solutions.
With the new system, the customer reduced picking and replenishment times by 35%. By moving the parts storage closer to the customer counter, retrieval times also were reduced and the extra floor space became a staging area for new, top of the line mowers. All in all, a big win.
The next time you are considering a new project in your facility, see if your material handling provider or systems integrator offers more than one solution. Weigh your options carefully when selecting a partner. You may get more than you bargained for…and that may prove to be a very good thing.