August 25, 2020 –
Building a new warehouse or manufacturing facility during COVID-19 may seem like a far-fetched idea, but with more and more businesses adapting to the new normal and some actually benefiting from it, it's more likely than you think.
For anyone opening a new warehouse at any time, one of the first items you are going to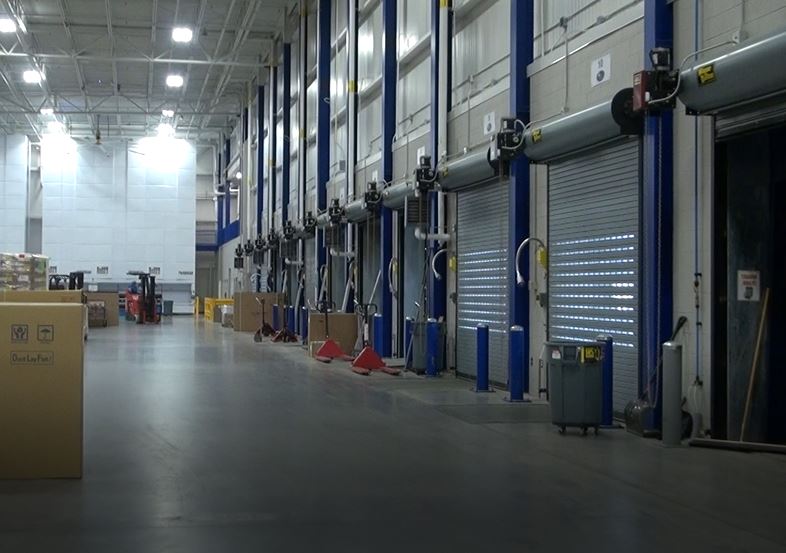 have installed are your dock and door systems, as receiving product starts at the docks! There are many questions and variables that need to be considered to set yourself up with the right system. Having the right dock and door setup is a crucial step in safe, successful, and timely shipping and receiving.
Fortunately, Abel Womack has your back. We have a wide variety of dock and door systems that can be installed as well as a number of safety and logistics items that are a must have for any warehouse. We offer a range of bundling opportunities for our clients as well as the opportunity to buy any dock and door equipment on their own. Let us help you get the right setup!
Dock Levelers
Levelers are absolute necessities for being able to get materials on and off trucks quickly, safely, and easily. But what type and how many levelers do you need? The biggest factors here are the size of your business and the weight of your trucks.
If you are a small business with light truck use, you are probably going to only need a few.
At that point, you will want to look at the Edge of Dock Levelers. These levelers are a great and inexpensive way for small businesses to get their products and materials on and off trucks easily.
For larger businesses (4+ dock doors) that have a higher volume of products and materials coming in and out, Electric Pit Levelers might be your best bet. These electrohydraulic levelers allow for quick and easy loading across many different docks. These are the most common type of levelers as they provide speedy and reliable loading for large volumes.
Safety First!
Safety is the most important aspect in a warehouse. Without safe and reliable loading dock equipment, your business will really start to be impacted. We recommend several safety measures for all docks and doors. Some of the most effective are truck restraints, dock lights, and doorway stops.
When an 18-wheeler backs up, truck safety restraints are bars bolted to the doorway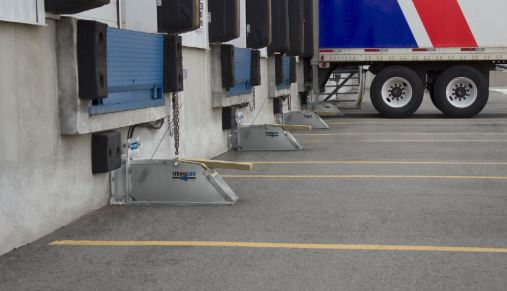 that come up and hook to the back bumper of a truck and stop it from moving. These combined with doorway stops make sure your equipment is used safely and protects your dock workers.
LED dock lights are used to let drivers and workers know the status of doors up and down the floor. They can be as simple as GREEN lights for "open" or RED lights for "closed" doors. They can be used to provide important safety information for your team.
From lifts to levelers to doors and more, there are options for every application and environment to keep your loading dock safe and efficient. Contact Abel Womack for dock and door solutions today.