October 10, 2022 –
With a growing company and departments spread across New England and metro New York, it's not easy to connect with teammates, until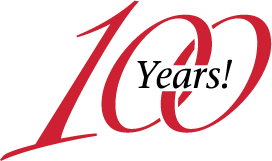 now. On Saturday night, close to 300 of the Abel Womack team and their guests came together at the Marriott in Mystic, CT to celebrate a very special event – our 100th anniversary gala. All we can say is a good time was had by all!
Abel Womack started out in Brookline, MA with only 14 employees, mainly dealing with hoists and cranes. Over the decades, the material handling company continued to grow, adding more top tier product lines like Raymond forklifts, Hytrol conveyors, Fanuc robots, Kardex Remstar automated storage and retrieval systems to name a few. The company also had the foresight to embrace emerging technologies and take automation to the next level, adding outstanding, dedicated team members along the way. This combination of great culture and people, adherence to shared values and top tier suppliers has transformed this old-line company into a modern powerhouse.
Today, Abel Womack offers design, engineering, installation, project management and support services to customers large and small. With more than 250 employees, three locations and unlimited solutions, the company has built a solid reputation as a leader in the industry and the future looks promising for the next 100 years.
Abel Womack is always looking for top-notch professionals to join our team. We work hard so we can let loose and celebrate on occasions like these. Here's a glimpse of some of our awesome teammates.