July 22, 2019 –
Automated forklifts are just now coming into the picture. They have been a long time coming and will alter the entire landscape of product movement, distribution and order fulfillment. Although there have been automated forklifts available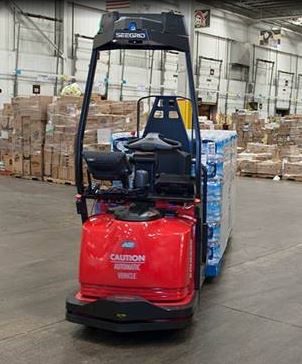 until now, some leading forklift manufacturers are introducing them as part of their product offerings and that should be the tipping point.
Unquestionably, the time is right as qualified labor has become so difficult to find and retain and the technology works and can be cost effective. Let's take a look at this nascent segment of the forklift industry and break down the overarching subject of automated forklifts into manageable bites.
Before we begin, let's be clear that we will not be delving into the various technologies used to automate these trucks nor their efficacy. That needs to be addressed by people smarter than me. Instead, we'll assume that the trucks work reliably and cost effectively and, instead, look at each type and where they may fit in your plans. That said, there are differences in the technologies i.e. Lidar, Vision, Sensors and all the combinations thereof, so some approaches may be more effective and reliable than others.
There are two other considerations that should be on the radar screen. One is that the automated forklifts should have the capability of being operated manually when needed, as it greatly reduces your operational risk and increases flexibility. The second is to make sure you have optimized the processes surrounding these trucks before you go automated, as an automated bad process is still sub optimal.
Horizontal Transportation
This application has been in place for several years now and typically automates single and double pallet jacks and tuggers. There's no question they work well but there are a couple of things to note. Pallet jacks have thick forks by design and that can lead to issues if the pallet openings are not ideal. Block pallets work well but If your pallet boards tend to compress the fork opening when loaded, pallet jacks often cannot enter/exit the pallet without human intervention; pretty much a showstopper. Tuggers eliminate this issue and often come with auto load/unload tow hitches, but they are often not practical for warehousing and distribution applications, being better applied in manufacturing.
A recent positive development is automated stackers. Utilizing the same technology and basics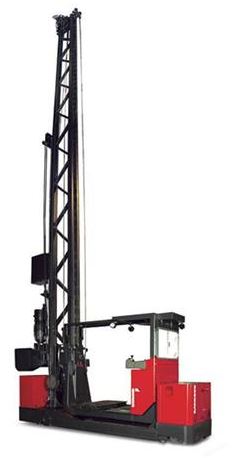 as automated pallet jacks, stackers lift a sufficient height to permit the double stacking of loads, which can be ideal for many applications like servicing P&D stations. Since stackers use conventional forks, the aforementioned pallet entry/exit issue is no longer a concern, greatly increasing their viability in many distribution operations.
A huge advancement is automating fixed path turret trucks. They are a natural as they either follow a wire or rail and can therefore achieve high cycle times thanks to simplifying the autonomous requirements while on their fixed travel path. In fact, if the area in which these trucks operate can be segregated from personnel, they will provide higher throughput than manned vehicles of this type.
There are two options coming for turrets. One is automating conventional battery powered, wire guided turret trucks and the other is automating Transtackers, which is a specialty product that can lift over 60' by being mechanically connected to rails at the top and bottom of its full height mast. Further, AC power running the full length of the aisles means they can run 24/7.
To me, these are the sweet spot for automating tall forklifts.
The automation of right angle stacking vehicles is interesting, but I think they will have limited use. Due to the challenges of automating forklifts that must turn and position themselves precisely in front of the correct rack slot before elevating, their speed will be limited, and their throughput greatly diminished. They will, therefore, probably not make sense for the foreseeable future for high throughput applications.
That said, they could be an option for multi-shift operations in locales where finding operators has proven impossible or for applications that lend themselves to the trucks being manned when the throughput requires it and automated when they can tolerate low throughput. These could be situations with normal low activity but high seasonal peaks or a busy shift surrounded by one or two slow shifts. In both these scenarios, the trucks would be manned when busy and run autonomously when slow.
It's coming, it's exciting and it's compelling, but like many things in life, the devil is in the details. Make sure you rely on suppliers that don't try to force feed their limited solutions to your application. Consider someone like us at Abel Womack, a company with a broad array of solutions that can approach the application study without bias and recommend an optimal solution.