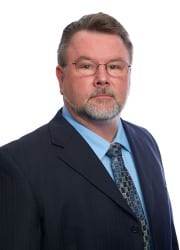 Corporate Director, Product Support GroupPhone
: (203) 265-2887
Focus:
Mr. McDermott has been with Abel Womack for nearly 30 years.  He is based in the Wallingford, CT office and oversees the Service needs of clients in the CT and metro NY areas.
Experience and Expertise:
Mr. McDermott is responsible for the daily operations of the Wallingford, CT and Edgewood, NY Service and Shop departments. He oversees the activities of a team of more than 50 Service Technicians.