February 9, 2015 –
With Valentine's Day quickly approaching, your thoughts may turn to red hearts, boxe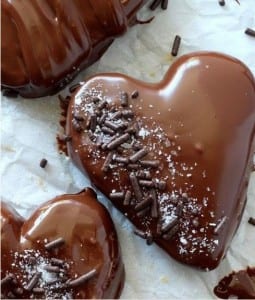 s of chocolate and, perhaps, someone special.  At Abel Womack, our thoughts are focused on some very special people—our customers. We are extremely passionate about providing an extraordinary experience to all of our customers, with every interaction, no matter how big or small.
To ensure our customers discover the difference with Abel Womack, we not only invest in innovative tools and technologies, we invest in our people.  By hiring those who are truly passionate about helping others and providing job training and growth opportunities, we foster positive experiences, collaboration and long-term relationships, both internally and externally.
As a result of these investments in our team's technical expertise and commitment to deliver exceptional service and results, we're excited to announce three recent promotions.
Sherry S. has been promoted to Service Administrator. Bringing more than 25 years of industry experience and customer support, Sherry will ensure the adherence to all policy, procedures and continuous process improvement in our Customer Service Center.
Rick P. takes on the newly created role of Industrial Lead Service Technician. Working closely with our Service Technicians, Rick's in-depth knowledge of Kardex Remstar products and Hytrol conveyor systems along with the strong relationships he's developed with the OEMs, will ensure consistent and timely equipment repairs and solutions for our customers.
Brian W. also steps into a new role of Lead Technical Specialist. Leveraging 24 years of diverse industry experience, technical proficiency and several equipment certifications, Brian will be developing the infrastructure and training to ensure that we provide our customers that have other brands of lift trucks the same caliber of support as our Raymond customers.
We wish Sherry, Rick and Brian all the best in their new roles as they continue to reinforce our values, enhance our service and exceed your expectations.