December 19, 2022 –
Hi all,
Another end of year and we all start thinking "where does the time go!" Well, here's something fun to ponder.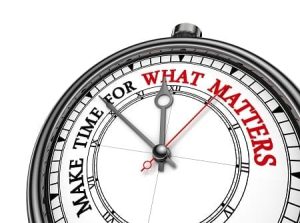 I had a mentor decades ago who had a very plausible theory for why time seems to go by faster as we get older. He was a member of Mensa, so he may have it wrong, but you know he was smart, so see what you think.
Velocity is usually measured as a fraction- you know, things like miles/hour, so, if you look at the velocity of time as a fraction, the numerator is any unit of time; could be a day, a month, or a year. But since time is a relative scale, the denominator is all the time we've been around- as perceived by us. The numerator stays the same, but the denominator grows larger over time, so each unit of time becomes a smaller percentage of the total and therefore time seems to accelerate.
Not bad, huh! OK, onward.
Contrary to previous years, I'm going to confine my comments to business. As fascinating as I thought my personal musings were, whether the environment, war, crime, family, or politics, I'm coming around to the idea that maybe they only were interesting for me. Heartbreaking but probably true lol.
So, here is a list of topics related to the MHE industry and specific to Abel Womack (aka the company).
With the continuing challenges in finding reliable labor, the automation business remains stellar. Even with business CAPEX supposedly falling off due to the possibility of a recession, companies are spending on all forms of automation that reduce direct labor and improve efficiency- not to mention safety, security, and accuracy. 2022 will be our second-best automation sales year and next year already looks to be our all-time best. Very cool!
One hot segment of automation is collaborative robots. "Cobots" are inexpensive, easy, and quick to implement and highly effective. They work in conjunction with your people, though you'll only need one person for multiple cobots. So, they do significantly reduce labor while saving people from doing all that backbreaking, mundane work. Abel Womack primarily focuses on palletizing/depalletizing applications, but robots can also do machine tending, parts picking and lots of other cool stuff. They always show up for work, can go 24/7 without getting tired or injured and never complain.
The well documented supply chain issues combined with labor shortages have dramatically affected the lead times for most lift trucks. Although we're hopefully past the trough, it has become the norm for electric lift trucks to ship between 1 year and 2.5 years, depending on the model. In an industry with average lead times of 4 to 5 months, that is unheard of and, in my mind, the greatest challenge we've faced in decades.
This issue has had major ramifications throughout the distribution industry. The incoming post-Covid lift truck orders were 50% higher than any previous year, thanks to pent up demand and a change in consumer behavior. Combine high demand with supply chain and labor issues and, well, your lead times go to hell. So, smart customers started pulling forward their future orders so they can at least fulfill their 2023-2024 requirements via 2022 orders. Well, that becomes a 'chicken and egg' situation. Manufacturers can't reduce lead times if incoming order volumes stay at artificially high levels yet, if lead times stay so long, companies will continue to pre-order to not fall behind the curve. And so it goes, until something gives….
The ultimate short-term solution is for the manufacturer to increase capacity. We are privy to how much time, attention, and money the Raymond Corporation is throwing at this problem, but it takes longer than any of us would like to affect big production improvements when the additional production machinery is late, suppliers are short on microprocessors and other components and, despite starting bonuses and higher than ever pay, you can't find enough people. Raymond is trying like crazy, but it just can't happen fast enough. Raymond is projecting their throughput to be 50% higher next year than pre-Covid levels, but they must work off their 100,000-truck backlog to materially bring down lead times on new orders. It's the ol' pig through the python situation and then, once the backlog is worked off, will demand remain high now that you have invested many millions in extra production capacity? Unfortunately, probably not, but Raymond is willing to take that risk to solve today's big challenge.
As a result of and/or despite all the above, the company is having an excellent year, though not as good as it would have been if 2022 orders were shipped this year. The good news is that our incoming order rate remains strong, and our backlog is over $100M and continues to grow. The bad news is that this situation is understandably upsetting to our customers. They intellectually understand the reasons but are still frustrated as some orders placed in 2022 won't ship until 2024 and maybe beyond. That sucks and we're so sorry! We are willing to do whatever it takes to ameliorate their pain, but it would just be better if we could get them their trucks.
So, another year, everybody, again with unique challenges, opportunities, excitement and frustrations. I'm so excited I didn't feel compelled to mention Covid once.
Time flies and is getting faster, so do something for someone else that makes a positive difference; something you can feel really good about. I hope you have a wonderful 2023- filled with health, joy, prosperity, and peace! Hope to see you same time next year.