August 14, 2017 –
How much time does your organization waste looking for documents? Many companies store documents the old fashioned way, using paper files.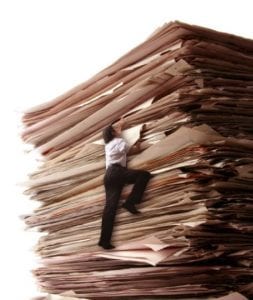 These companies have not caught up to current technologies that help ease the storage and retrieval of documentation.
Once a company purchases a Document Management System (DMS), they will reap many advantages over paper files, making the investment and the implementation worth the effort. However, there will be many questions to answer during the setup phase. If you overlook these, poor implementation will allow the DMS to become a dumping ground. Before you know it, it has become a swamp and no one uses it to improve their performance.
A systematic and disciplined approach is needed to create and enforce strict rules for posting documents. Much thought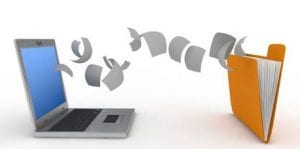 needs to go into the "Metadata" fields when capturing documents so that finding documents is efficient and effective. You certainly do not want to recreate your network folder structure in your DMS. You want the DMS search capabilities to be powerful and the navigation straightforward.
Here are some questions that should be asked:
Should we consider keeping documents in their native file formats or converting all documents to a predetermined format?
Consider a document retirement standard operating procedure. What do you do with revision control?
How will you capture documents?
What kind of scanners will be used?
How will you implement workflow?
Will you use OCR in the scanning process?
Will you build in functionality to capitalize on your database and information you have regarding documents?
If you have a DMS, what other obstacles have you faced during implementation? Please share them below with others considering a DMS.