May 30, 2017 –
Recently I was speaking with a new client. They were taking one of the initial major steps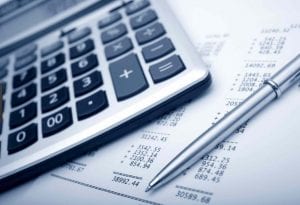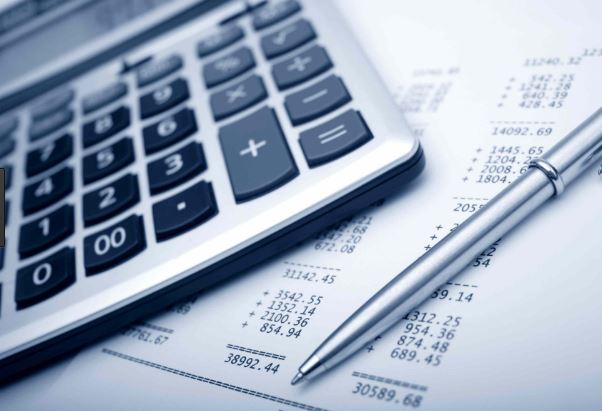 for a small, start-up business…acquiring their first real warehouse! Many material handling issues were discussed during the meeting, but one of the most critical for this new business was forklifts. The owner was very concerned about how, with all the other expenses, he was going to be able to afford a new forklift.
We discussed at length what the best type of equipment for his application would be. After we agreed on the most appropriate type of equipment, his very next questions was, "How much?" I suggested that rather than guess, it would be best to put together a proposal, including the specific options he needed. He agreed.
Three days later we met again and went over the proposal. No matter how we worked and reworked his requirements, he just couldn't justify the size of the investment. Based on how many hours a day the start-up business was going to use a forklift, we suggested a reconditioned truck. He didn't realize that high quality, reconditioned equipment was available, and for such an affordable price!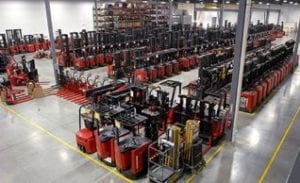 The end of the story…the client is now happy with his investment and is loading and unloading delivery trucks…putting pallets away and doing everything with the forklift that his warehouse needs. As I left his office, it occurred to me that many people may be unaware that there are correct times and incorrect times to opt for reconditioned equipment. I thought it might be a good idea, based on my 27 years in the industry, to put together a list of good applications for quality, reconditioned material handling equipment.
Optimal Times to Use Reconditioned Industrial Equipment:
If it is determined that the application requires more than one piece of equipment, but not really two pieces, buy one new and consider a reconditioned one for the second one. This practice is more cost effective overall.
Almost like above, have reconditioned equipment on hand when you need a second piece of equipment for 1-2 days a week to handle unexpected surges.
When you're just starting out, like the situation with my client above.
When a long-term rental is not justified. The cost to rent for 18 months to two years often equals what it costs to buy/lease a reconditioned unit.
If something has changed in the operation and a different process is in place, consider reconditioned equipment. Walk before you run… If the new process sticks and begins to grow such that the truck is getting heavily used, consider a trade-in on a new piece of equipment.
When you have aging equipment but a limited budget, replace your worst trucks with newer and better reconditioned units.
When considering an investment in reconditioned equipment, a client also needs to consider the following factors:
What is the warranty, if any? Abel Womack, for instance, offers a 30 day, bumper to bumper warranty along with a 180 day, major component warranty. There is also a 90 day buy back guarantee. If you are not satisfied with the equipment, we will buy it back.
Is there a formal reconditioning process? See the scope of work that renews the life of an older vehicle.
Is financing available? Many forklift dealers offer financing for up to 60 months for qualified lessees.
Are long term service contracts available? Depending on the situation, different length fixed price maintenance agreements can be offered so as to shift the maintenance cost risk to the dealer.
Can the equipment be tried before purchase? Most dealers will arrange a "no charge" demonstration, if needed.
When you need material handling equipment, there are choices. New is always good, but under the right circumstances, reconditioned equipment can be the best answer!