November 8, 2021 –
I recently had the honor of being a part of an Accelerated Learning Experience put on by Toyota Material Handling North America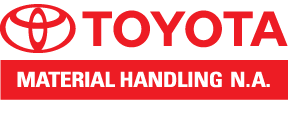 (TMHNA). It included young professionals from Raymond, Toyota and Bastian Solutions located throughout the country. What was once supposed to be a 3-week experience that included in-person learning in Columbus IN, Greene, NY, and Japan unfortunately was limited to virtual meetings due to COVID. But nonetheless, it was an incredible experience for me and the rest of the group.
A quest for Kaizen
The first week would have been at Toyota's North American headquarters in Columbus, IN. Back in 2019, I was able to visit this facility to tour their offices but, more importantly and impressively, their factory. During the virtual learning, we heard from all areas of Toyota including Sales, Marketing, National Accounts and Service. Everyone that presented was clearly passionate about what they do for Toyota and were open to the many questions that we peppered them with to better understand how they operate compared to Raymond and/or Bastian Solutions. What really stood out to me was the virtual tour they took us on. Even from 2019 – I was able to identify areas that looked different and really backed their continuous improvement to produce the highest quality forklifts across all five classes for their customers.
A couple months later we had our second week of learning that was presented by the folks from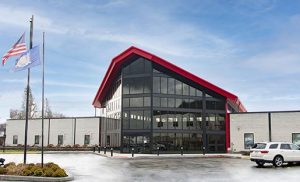 the Raymond Corporation out of Greene, NY. I've spent my entire career at Abel Womack, Inc. and thus been a part of the Raymond network for close to 14 years. Even with over a dozen trips to the factory I still found the presentations of my colleagues to be high informative and, frankly, I even learned a few things I was unaware of! On top of that, I could tell from the questions that were asked from others how intriguing it was to hear about the differences in how Raymond and Toyota sometimes operate but that we are all part of the same family. This is such a huge focus moving forward for everyone at TMHNA.
Expanding logistics solutions while leveraging strengths
Finally, we wrapped up with four days of learning from several individuals in Japan. What was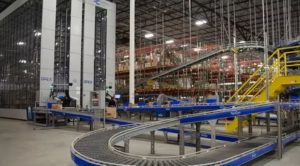 unique about this is that we did this virtually from 6-8pm EST from Monday through Thursday to accommodate the time differences! Although the domestic sessions were great, this is where it really hit home with me and others. It brought together what we were truly a part of by working within the TMHNA/TICO umbrella. From learning about the beginnings of Toyota to seeing how many of the original values and principles are still a part of the everyday culture in Japan was remarkable. Their focus on the future was evident in the well thought out acquisitions of Bastian Solutions and Vanderlande to give the TMHNA network (Raymond and Toyota) access to sell systems and automated solutions that were once deemed out of reach.
At the end of the day, I cannot be more thankful to have been a part of this and thank all those that setup, presented and executed such a unique and impressive program. These experiences were ones that will stick with me as I continue my career as part of one of the best companies in the world – Toyota Industries Corporation.
If you're interested in learning more about any of our logistics solutions, give us a call