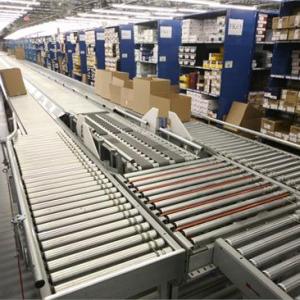 December 8, 2014 –
Let's look at your current operation. It probably involves the following:
Verification of in-bound loads by hand from a PO
Put-away to fixed locations
Picking from a paper pick ticket
Verification and manual order entry to reconcile your inventory
Shut down for physical inventory
These are all manual functions that have been carried out by small and large companies for decades.  A good Warehouse Management System (WMS) will not only increase efficiencies and streamline your operation but also drive down costs.
By definition, a WMS is a software application that supports the day-to-day operations in a warehouse. WMS systems allow centralized control of tasks such as receiving, put-away, picking, cycle counting and individual performance matrices.  WMS systems may be standalone or integrated to communicate directly with your Enterprise Resource Planning (ERP) system.
Benefits of a WMS:
Receiving – Have real-time visibility to shipments that have been delivered and received.  See instantly if received product is needed to complete an order, prior to put-away.
Put-Away – Allows for random put-away for optimal cube utilization.  Directs pickers to the right location and determines the optimal pick path to maximize productivity and minimize travel time.
Picking – Reduce picking errors and increase productivity in the picking process. Workers receive their picks on a mobile device that routes them to the proper location. Scanning items when you pick them verifies that the right item at the right quantity is picked.
Packing – Pick to shipper is available when the cube of the SKU is known.
Shipping – See that each order is properly packaged and shipped to the correct destination and delivered on the designated date.
Although installing a full-scale WMS can be a daunting task, customers quickly recognize its value. After a WMS has been up and running for a very short period of time, most customers comment that they don't know how they operated without it. From real-time visibility into inventory and orders and greater put away flexibility to increased productivity and reduced picking errors, a WMS offers our customers tremendous benefits now and positions them for future growth.
Leave me a comment below if you'd like to know more about how a WMS can streamline your warehouse operations, improve order accuracy and deliver measurable ROI.