September 13, 2021 –
Creating an effective material handling operation is difficult in today's business environment, and it's even harder if you're dealing with multiple suppliers. Juggling different suppliers can be tricky, and it means you have less time to deal with the most important thing — your operation.
How can one full-service material handling solutions provider improve your operation?
That's why choosing a supplier that can offer all these services at the same time is a good choice.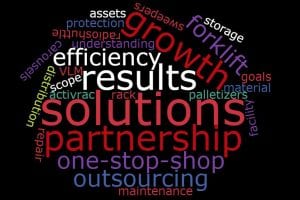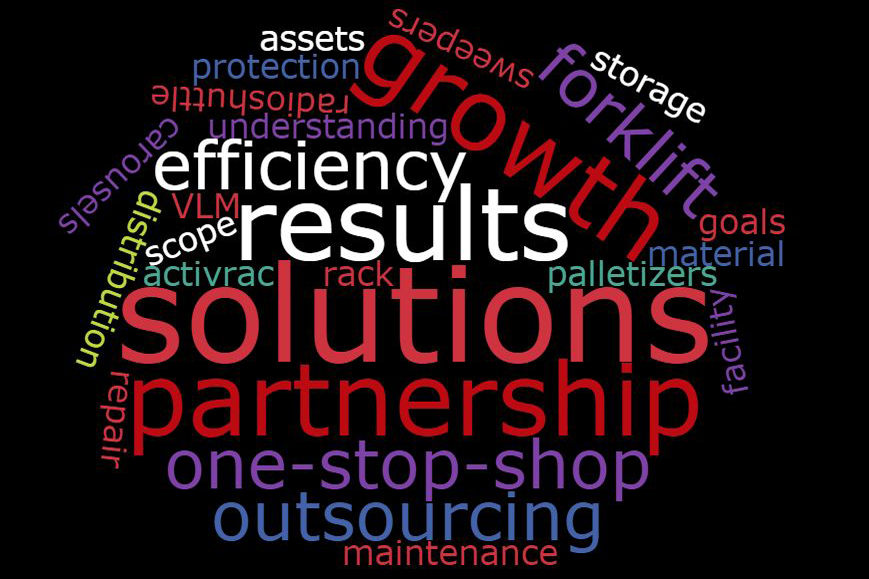 Regardless of your operational needs, you have one point of contact at one company, not a network of suppliers who would have to get involved.
Abel Womack is the largest material handling solutions provider in the Northeast U.S. We also are the region's solutions and support center for Raymond lift trucks and intralogistics solutions with nearly 100 years of experience in the industry. Our team of experts has the knowledge and resources you need to improve efficiencies, uptime, and overall productivity throughout your operations. We provide a range of technologies, systems and solutions that bring day-to-day warehouse and distribution operations to a new level of performance.
In addition to our portfolio of new and pre-owned Raymond forklifts, we are also experts in:
Fleet Management
Achieve warehouse optimization across your operations with the iWAREHOUSE fleet management system. This comprehensive telematics suite of solutions tracks and reports on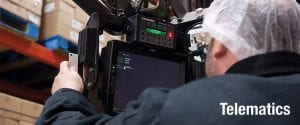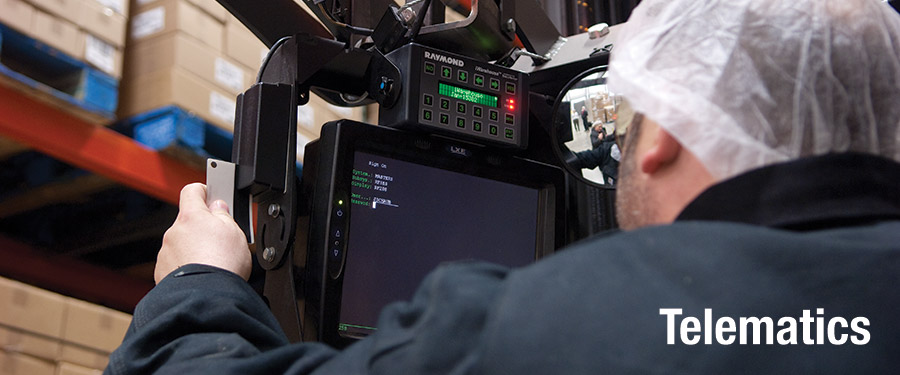 vehicle and operator utilization and data to help drive productivity across your operations. iWAREHOUSE allows you to effectively manage and monitor batteries, decrease damage with forklift impact sensors, simplify asset maintenance management, optimize labor resources, and turn actionable data into results to reduce costs, deliver on KPIs, and increase the bottom line.
Warehouse Optimization Design
Our team of experts can evaluate your existing operation and offer design and solution options to effectively meet or exceed your needs. Whether it's saving space, increasing storage capacity, improving orderpicking efficiency or reducing labor, we have the design engineering, experience and supplier partners to get the job done right.
Warehouse Automation Solutions
Here are just a few of the many automated solutions we offer:
Kardex Remstar is a leading supplier of automated storage and retrieval solutions that maximize efficiency for your system. With a huge array of products and solutions, Kardex Remstar can meet your requirements for automated storage and retrieval systems (ASRS) that are both application and industry specific.
Daifuku ASRS provides versatile material handling solutions for factory automation as well as warehouse and distribution centers. Designed as the center of integrated material handling systems, ASRS delivers the speed and efficiency required for today's supply-chain management environment.
Autostore is the most modular, dense storage and retrieval system in the universe. Its growing popularity speaks to its long list of benefits when applied to the correct application.
ROBOXX is Abel Womack's all-in-one, modular, turnkey automation solution. It utilizes FANUC robots to palletize and, if needed, pick, pass and pack any product quickly, safely, efficiently, and more cost-effectively than traditional methods. It's like a robot in a box.
Locus Robotics offers autonomous bots that facilitate the picking process and do the walking for your pickers. If your people are pushing carts picking 1,000 SKUs or more, Locus bots can provide a compelling ROI via their monthly subscription model by doubling your throughput per operator, thereby reducing direct labor and improving the work environment for your remaining pickers.
Warehouse Management Systems Software
Warehouse Management Systems (WMS) are rapidly becoming imperative to ensure competitive and successful distribution operations. These high-performance paperless systems offer a variety of ordering, receiving, picking, packing, inventory control, as well as shipping features. These systems focus on improving customer service, reducing errors, slashing costs, and improving warehouse and manufacturing stockroom productivity. These systems include: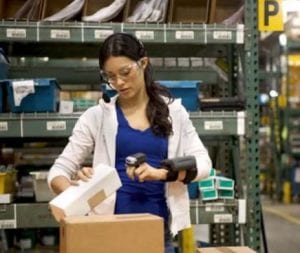 Bastian Exacta Supply Chain
How we define success
Our professionalism, effective teamwork, and rock-solid execution lead to highly successful results. Still, our ultimate goal is not just to have a successful project, but to embody our company values of integrity, empathy and customer care so as to foster an exceptional relationship and long term partnership. Every day. Interested in a consultation? Reach out to your local material handling solutions provider today.