March 14, 2016 –
I've been in many warehouses over the years and have seen plenty of instances where material handling equipment and rack storage components are utilized in the least productive and least cost-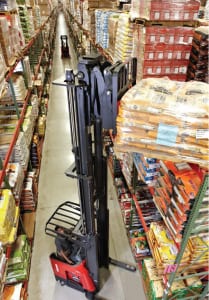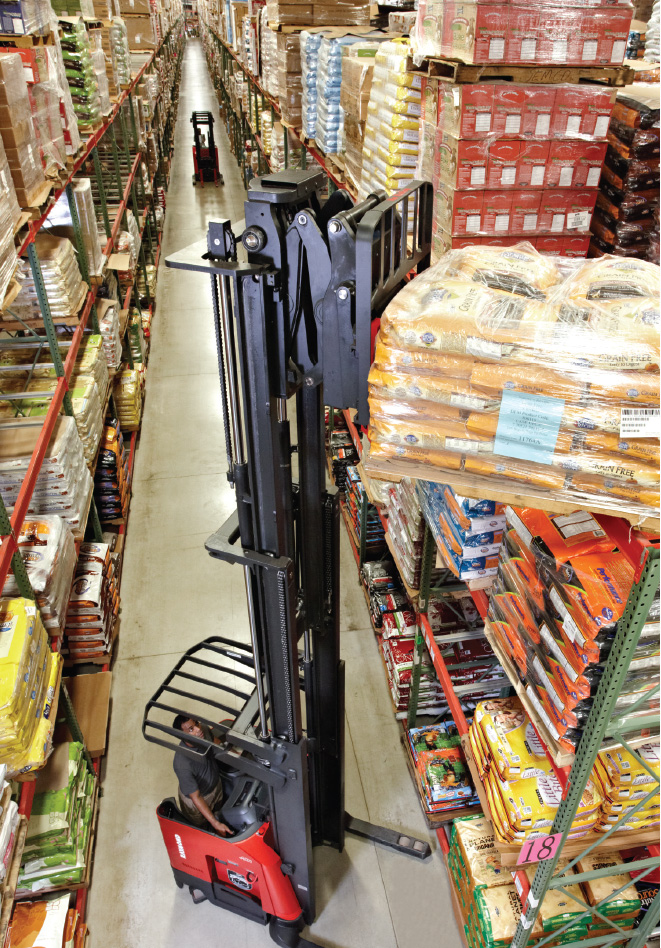 effective way.  For example, I've seen pallet flow rack being used as push back rack, single selective rack instead of double deep rack and sit down counterbalanced lift trucks in wide aisles instead of using a reach truck and narrowing the aisles for greater inventory capacity. All of these examples not only sometimes lead to difficult working conditions but are simply an inefficient use of capital.
With the high cost of square footage, it's all about "maximizing the cube" to increase ROI.  Now I completely understand that what looks like a great deal in the beginning such as used rack or an inexpensive secondhand lift, but you have to ask yourself, "What is my long-term ROI? Am I truly using capital expense dollars to their fullest potential or am I just putting a temporary band-aid on my operation?"
There are many elements to effectively managing your warehouse operations. Start with identifying areas where you can make improvements via simple adjustments. Beyond that, look at your more serious pain points and whether or not you have the right material handling equipment and systems in place.
5 Tips to Get More Bang for Your Buck:
Develop long-term visions regarding material handling equipment. Purchasing a forklift to do a specific task can leave you with little flexibility if your needs change. Rentals, usage and leasing plans may help you manage your capital expense budget while providing flexibility in the quantity and mix of your fleet.
Evaluate your current inventory selection and put-away process. There is a variety of storage systems designed specifically for various operations. These systems allow for maximizing SKU counts and total pallet positions. This results in maximizing your warehouse cube.
Re-examine current warehouse product flow. Plan and layout all your steps ahead of time to avoid obstructions and design the most efficient workflow and ensure optimum productivity.
Investigate forklift maintenance plans. Look into long term maintenance programs that provide visibility into your costs and protect you from price spikes and surprises.
Evaluate your current operation to determine if employees are current with OSHA-approved safety training and certifications. Just one incident related to lack of training could cost significant dollars to your company.
Choose Wisely
Taking the time to really evaluate all aspects of your warehouse is important to a successful operation. From storage and material handling equipment to safety and maintenance, you can determine where there may be areas for significant improvement. This will not only make your operation more productive but positively impact profitability.
Need assistance implementing any of these tips? The material handling experts at Abel Womack will be happy to help conduct an analysis so you can make more informed decisions on how to optimize your warehouse.