December 17, 2018 –
Farming often requires acres of rural land, but what if you could build vertical farms anywhere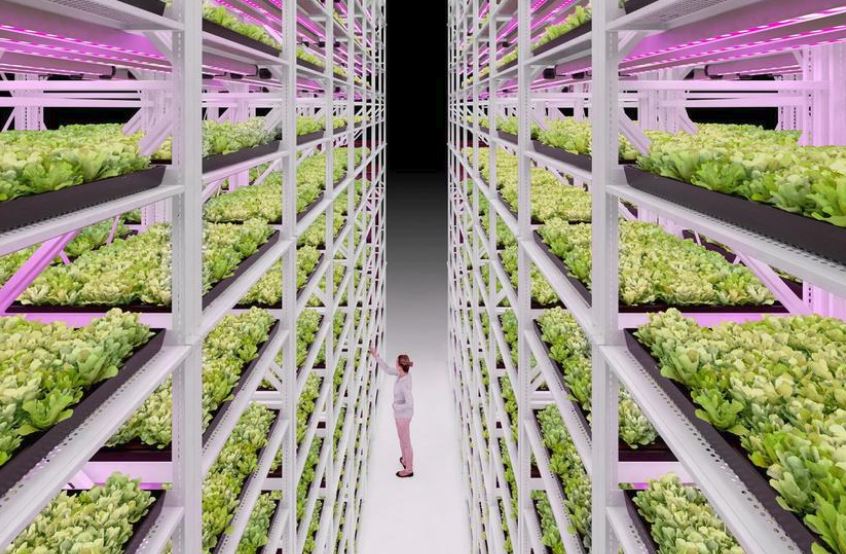 in the country to not only capitalize on your available space but also to grow better produce? With smart use of vertical storage and growing, you can easily double your capacity to deliver the crops your customers need.
Why Vertical Farming?
Indoor growing or farming is an excellent solution for challenges found in many climates: temperature fluctuations, severe weather, space constraints, accessibility, security, and more. Having more flexible growing space and storage options within an indoor farm is an essential component to building your budding business and meeting the demands of a year-round growing season. Vertical farming can be environmentally-friendly growing as you reduce not only your physical footprint, but also your carbon emissions, water use, and need for chemical pesticides.
Vertical growing allows any business to cultivate a variety of crops in urban, suburban or rural environments. Plants such as lettuces, marijuana, herbs and more are ideal for vertical farming as they are able to flourish in both soil cultivation and hydroponics. But, as your production increases to meet demand, you may find that space once again becomes an issue.
Vertical farming using the right equipment, storage, and integrated systems can radically expand your available space by simply taking it up in the same footprint:
Good Crops for Vertical Farming
The ability to grow local and organic produce without needing acres of urban landscapes could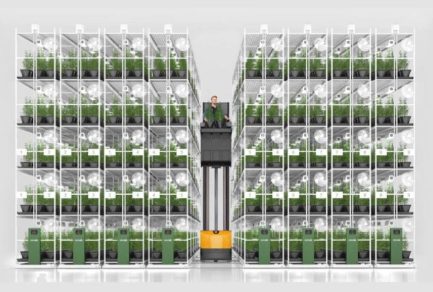 change the future of farming. Whether you are growing cannabis, exotic herbs, butter lettuces or heirloom tomatoes, cultivating, handling and properly storing plants, seedlings, and seeds requires optimum conditions. As bioaccumulators, lettuce, spinach, and cannabis absorb everything around them from the soil and air, so keeping controlled environments and clean space becomes even more crucial for a quality crop.
Growing marijuana does have slightly different requirements than other crops and more product standardization and compliance will be essential as the cannabis industry evolves. Vertical farming offers solutions including an extra level of light-sealing, security, and protection for your valuable plants.
If you're designing a new vertical farming facility or ready to scale up to a more extensive indoor growing operation, our team of automation and space saving specialists can help. The right commercial cultivation products combined with our industry experience can help you successfully create fully-integrated indoor growing systems. Click here to learn more about the latest technology and solutions for your indoor growing needs.
Please note: Marijuana growing is still illegal in many U.S. states. It's important to ensure that any type of cultivation you have in mind is allowed in your state before setting up an operation.