October 31, 2016 –
For most of us growing up, little attention was paid to forklifts in the aisles of major retailers, the pallet rack holding the products or the half million square foot distribution centers surrounding our major cities, that is, until you become a part of it.
As a multibillion-dollar industry, material handling is one of the most important yet often overlooked parts of the business community that plays a vital role in keeping the world economy humming!
Picture a grocery store with thousands of items available for sale. How did those items get there? In a distribution center, a forklift operator wearing a wireless headset picks orders on a pallet using voice recognition software. Once the order is fulfilled, the pallet is transported via conveyor to the loading dock and shipped to individual stores via delivery truck. At the receiving dock, the grocery store employee unloads the order with a pallet jack and the stockers refill the rack with reach trucks.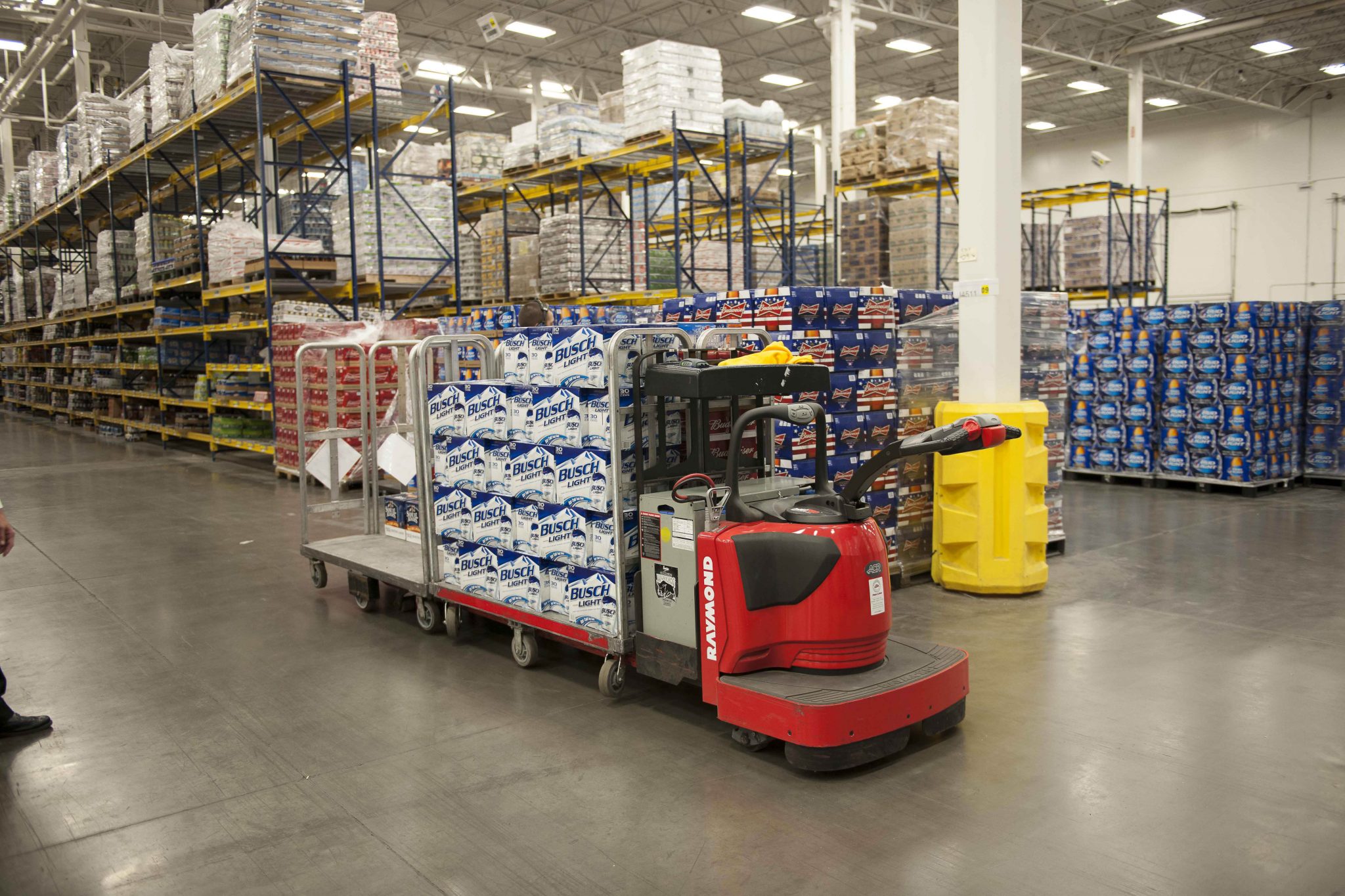 There is so much more that goes on behind the scenes than this example provides. Just think, all those products on the grocer's shelves were once picked out of some farmer's field, or cooked and packaged in an assembly operation, manually or robotically loaded onto pallets, transported to a warehouse, put away in bulk on 3-4 story high racking, and then picked and shipped to the store to be restocked on their shelves- available for purchase. That's a lot of handling and movement.
Every day, companies in the material handling industry help customers in all sorts of industries improve operational functions that maximize storage, material flow, order picking, productivity and efficiency. And as technology evolves, material handling providers must stay on top of the latest products and innovations in order to deliver optimal solutions.
There will always be a need for material handling and, from a simple pallet jack to an automated 4-wall solution, Abel Womack will be here, ready to help customers run their business' better and smarter from end to end.