August 3, 2020 –
I get sleepy when I think of training. So many of the warehouse training classes I've sat through over the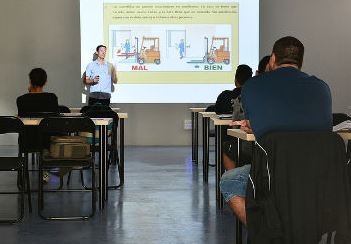 years have been real snooze fests, and it seems to have gotten worse with online training. While the kind of online training that makes you push a button every few minutes is probably effective enough to communicate information… is there something missing?
What is the adage? "The best way to learn is to learn by doing." From my experience, when it comes to operating heavy equipment you need both. And, the better both are administered the faster operators become competent. Competence = Safety and Efficiency.

The OSHA regulation was weak back in 1980 when I started. Now, there are nearly 100 separate topics.
How do you teach all of that and expect a new operator to know and understand everything after a 1- or 2-day class?
First, hire an OEM to provide a train-the-trainer session, or direct warehouse training. This material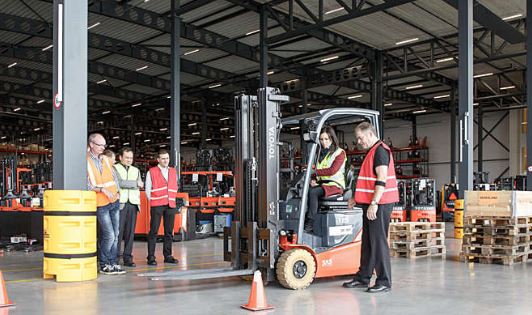 is best communicated with an experienced instructor.
Plan to coach
It is my opinion that today's forklift operators are coming from a generation that is experienced with electronic realms that do not have the actual dangers of the real world accurately portrayed. A virtual world where they can start over instantaneously if they don't like how it's going and crashing objects can suddenly be made right; ready to fly or run with a push of a button.
Some folks I've recently met do not have what we used to call common sense. They did not learn by doing. They did not learn important lessons by experiencing things like riding bikes too fast around a corner (centrifugal force), feeling how hard it is to hold a tall ladder upright (stability triangle), or losing control of a heavy wagon on a hill (dangers of ramps). Instead they are learning those lessons with a 4,000-pound load and a forklift instead of a bike, a ladder, or a wagon, and in doing so, are significantly more dangerous to themselves, others, and your facility.
What is a warehouse manager to do? Robot forklifts are here, but with the exception of very limited applications, they cannot replace a human operated truck.
Train and coach
Today's training and coaching tools are different than before. I don't see warehouse managers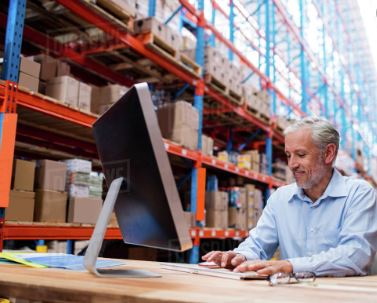 standing and watching the fleet move around the warehouse with the same eye as they used to. Looking for the rookie, or "experienced" new hire to check on their abilities; always watchful. More often they are in the office, nose to the computer, sorting out data. The closest I've seen to coaching anymore is reviewing the cameras to see why the crash occurred.
A revolution in modern warehouse training
What if you could individually coach your entire crew of operators without standing and watching? No cameras required. What if you were notified of a speed limit violation, impact, or zone violation when they happened? What if you knew the who, what, when, and where of all the MHE equipment goings on at all times- real time?
Well, now you can. And, it's more than just helpful observations. It's Raymond's iWarehouse and Raymond Location Tracking System (RTLS).  Contact Abel Womack today to speak with our team about how we can help warehouse training programs that work for your operation.