January 3, 2023 –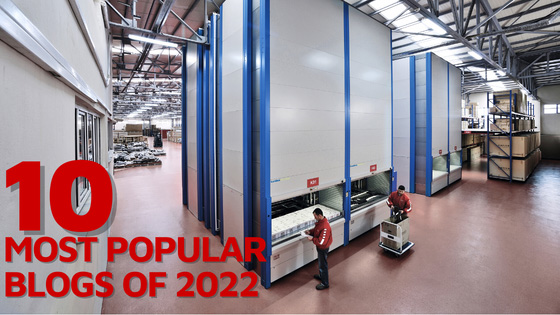 I love the start of a new year. It seems like everything is possible, and it's a great chance to learn from the past and start fresh. And, every year, our team takes what they've learned and creates dozens of valuable blogs on a variety of interesting topics to help you run your business better. So, whether you need some guidance on a certain topic or just a quick refresher, we thought we'd share our top 10 most popular blogs.
Here's what resonated with our visitors in 2022
If any of these topics resonate with you, I recommend you sign up for free today to receive our weekly blog in your inbox.
If you're looking for other topics not listed above, we have an entire archive where you'll find plenty of expert advice, helpful tips and new product announcements on material handling, automation, space efficiency, optimization and many other warehouse solutions. Feel free to browse here: https://www.abelwomack.com/blog/. If we haven't covered a topic you're interested in, please let us know in the comments below. 2023 is just the beginning, and the possibilities are limitless.