January 31, 2022 –
The Straight and Narrow
In our previous blog post on VNA Rack Systems, or Very Narrow Aisle Systems, we dove into an overview of how to determine if VNA is suitable and beneficial for your business needs and warehouse space. In this blog post, we will narrow down the top three reasons to switch to a VNA rack system and answer some of our customers' FAQs.
Top 3 Reasons to Switch to VNA:
VNA Provides Greater Pallet and Load Storage Capability
A VNA System allows loads to be stored in narrow, guided aisles along with the ability to store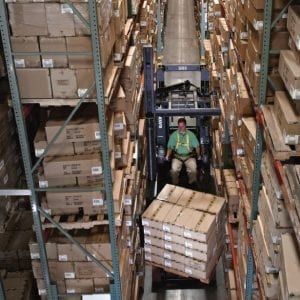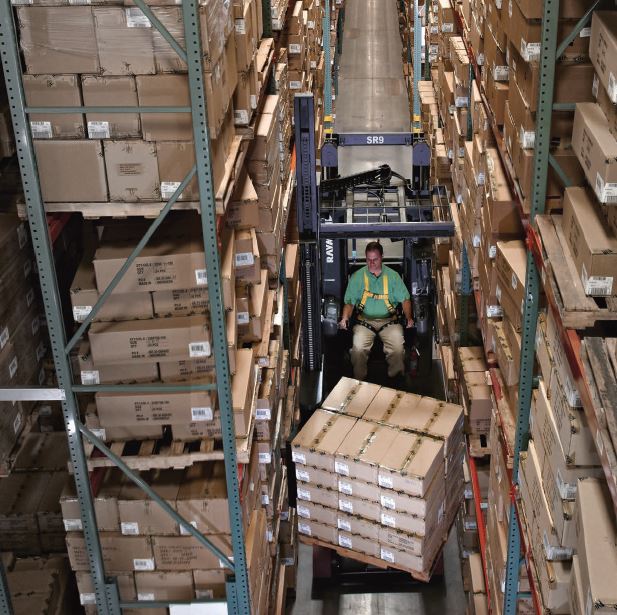 loads higher with less down-rating. When running out of warehouse space, VNA can delay or eliminate the need to move locations or build an addition.
If you use standard reach trucks in your operation, you will likely store 20′-30' tall in aisles 9′-12' wide. With wire guided swing reach VNA trucks, you can go as high as 45'in aisles as narrow as 72".
VNA Improves Pallet Handling and Picking Efficiency
VNA-guided vehicles are designed to operate faster and more efficiently than non-guided right angle stacking vehicles. Wire guided aisles allow operators to travel faster as the truck steers itself. Simultaneous functions and fast lift/lower speeds also allow operators to begin lifting while traveling, shortening cycle times.
Some VNA trucks can now also be automated for even greater efficiencies. This operator-less technology helps mitigate the issues with finding reliable labor and can operate at full speed as long as there are no people in the area.
VNA Decreases Costly Rack and Load Damage
Since VNA trucks are generally wire-guided, the system eliminates the need to steer while traveling in the aisle, resulting in less rack and product damage. And since the operator elevates with the load, you'll find better load placement and less damage even at high heights. If you place the loads well, you decrease the likelihood of rack and load damage that may occur with a non-guided truck.
Is VNA Costly Compared to Other Rack Systems?
A VNA truck is typically two to three times the price of a standard narrow aisle truck, depending on specs and vehicle options added. However, you significantly increase storage capacity in the same footprint, reduce rack/product damage and achieve more cycles per hour. The ROI can be quite compelling.
What Industries are Best Suited for VNA?
Most industries can utilize VNA trucks and systems. Some of the most common industries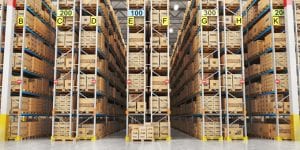 include distribution and fulfillment centers, third-party logistics and manufacturing such as the food and drug industries, as they are effective in freezer and cooler environments.
Are VNA Systems and Training Easy to Implement?
Although operators are used to their current system and trucks, learning to use a new VNA truck and system isn't difficult. The controls are very intuitive, so with minimal training, operators get comfortable using them within a few days. Your material handling provider should work with operators to conduct driver training on operating the VNA trucks.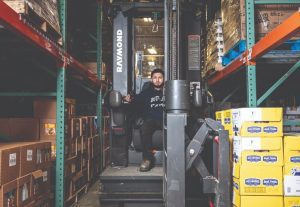 Head Down the (Very) Narrow Path with Abel Womack
Abel Womack is an expert in VNA system design and implementation. Our talented team is available to show you the many VNA options to help maximize your existing warehouse space. Please contact us today to learn more.