July 10, 2017 –
Not so fast!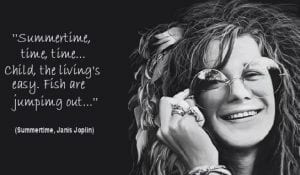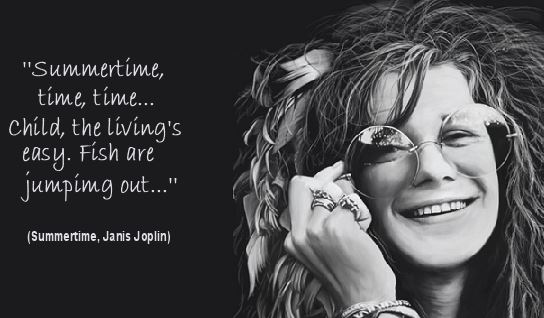 I love Janis Joplin or, should I say, her music- as she died of a drug overdose many moons ago- I think 1977. I know she has a squealy, shrill, possibly annoying voice but her songs have an undeniable way of connecting with me. A music reporter after hearing her set at Woodstock commented that while other female singers tug at your heartstrings, Janis reaches into your chest and rips it out. I like that or, should I say, I dig that.
So, coming off the double whammy of the first period of summer-like weather and the end of the school year, I recently found myself humming one of her iconic songs- 'Summertime'. The first line is "Summertime…and the livin' is easy". That's the topic of this blog.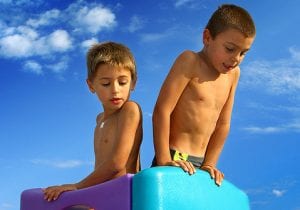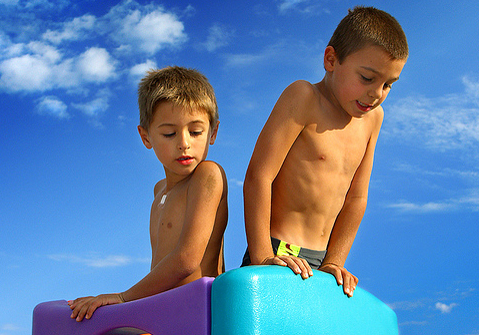 Is the livin' truly easy during the summer or is that just a remnant from our childhoods? When we were kids, there's no doubt that summer was magical; no getting up early, no school, homework or tests- just easy livin' with warm sunny days made for lying in the grass conjuring up dragons and castles out of the clouds.
But for those of us many years past that wonderful stage of life, I wonder if we inadvertently try to relive those days at the cost of a post Labor Day collapse. Now, I'm not trying to be a killjoy or downer, just trying to be real, although some may assign this message to a 'real' jerk.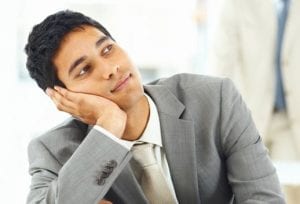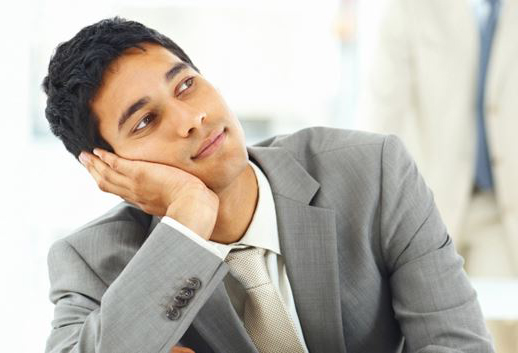 As an owner of a business, I've witnessed too many people over too many years that just seem to get lost during the summer. For most, it's not a conscious decision, just a rationalization that it's OK to mentally check out- even when they're putting in their time. After all, its summertime.
For our sales department, where productively managing their schedules and concentrating on high payoff activities is their greatest challenge, it's that much easier to slip into the abyss. Sorry to say, but businesses and our customers aren't disengaged during July and August, as this isn't Europe. Like us, they will tend to take time off, and like us, they may be a little more distracted, but the world is moving on even in summer- with or without us.
I think that it's great to purposely take time with family, friends or solo to enjoy the season; the beach, the warm evenings, barbeques, boating, golf, whatever you like or, better yet, all of them. Time to re-charge and time to have fun. Very cool!
But that's different than reverting back to our childhoods when our brains turned to mush, we wasted time because we didn't have anything we had to do and, come Labor Day, it was not only painful to get our groove back but it took us all of September making up for lost time. Like most things in life, it's all about balance.
If we take time off to enjoy but stay mentally sharp and commit to moving the ball forward, we'll not only have a more successful year but will enjoy the fall a heck of a lot more. After all, September and October are two of the best weather months and we will be able to enjoy them more if we don't take a mental nap during the two prior months.
After that comes November and the start of the Holidays- a wonderful time to once again have fun and check out…. Heck, Santa's coming to town.
Sorry for being so preachy! I suppose I could lighten up; after all, it is summertime…