January 24, 2022 –
In today's competitive market, small improvements in efficiency and productivity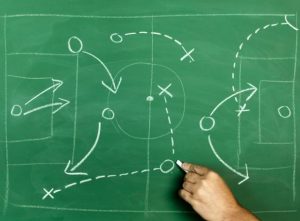 can positively impact an organization's bottom line and keep them ahead of the competition. Finding the right partner and a new game plan to address your challenges and meet your goals is critical. Here's a slam dunk.
Abel Womack utilizes advanced industry metrics and capabilities to develop and ensure competitive superiority for our clients. We specialize in aligning the corporate vision of your distribution, warehousing, or manufacturing facilities while navigating unprecedented supply chain difficulties through a myriad of strategic solutions.
Exceptional Client Service Starts Day One
At Abel Womack, our goal is to achieve innovative solutions to help your business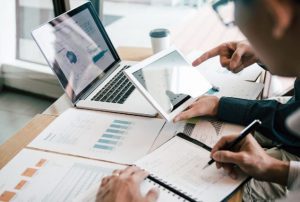 develop into an industry leader while continuing to accommodate an evolving market. When we work with you, we get a feel for your facility, your current and future needs, and develop a partnership to ensure we are ready to advise and pivot at any point. We work with our clients to determine how you are currently forecasting, help determine potential road bumps in the future based on our expertise, analyze your growth expectations, and determine any space or bottlenecking challenges. From there, we extrapolate and develop quarterly or semiannual plans to help set you up for success.
Overcome Supply Chain Challenges
Historically, forecasting for short, medium, and long-term ranges was the usual time horizon. In 2021, all the standard rules went out the window with excessive supply chain issues and lengthened lead times. Supply chain forecasting is an evolving target that requires qualitative and quantitative records and trend analysis. Abel Womack will partner with your team to ensure you have all the necessary data to make informed decisions.
Plan to Succeed with our Strategic Planning Solutions
Often decisions are determined with a combination of management intuition and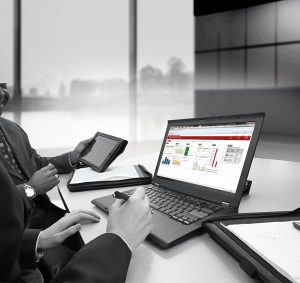 mathematical methods. Our job is to help educate you on industry standards and future challenges to ensure you are proactive and not reactive. Everyone is facing similar problems; so, we help ensure that you are prepared so that you do not get stuck in the back of the line when it comes to purchasing materials.
We help determine if the current fleet will work with your forecasted growth and any potential change in operations regarding material handling equipment utilizing telematics systems such as iWarehouse. We use the system to work with our clients to analyze their fleet, determine if they are using the correct products, forecast upcoming needs, and plan for reallocations. Plus, we help customers right their fleet and resolve today's business while preparing for tomorrow.
The Forecast Looks Good
With lead times increasing, sometimes more than a year for certain forklifts, and inflation at an all-time high, we work ahead with our customers to forecast and budget for what you are expecting compared to the past, given organic, sustainable growth in your industry. From fleet turnover to fleet utilization and all material handling equipment, we help you forecast which units to use and what comes next so that you won't be caught off guard. We consult with other industry experts to help forecast and organize a purchasing schedule to replace aging or obsolete equipment.
Robotics and Automation
Given the "Great Resignation," we understand that labor will continue to be a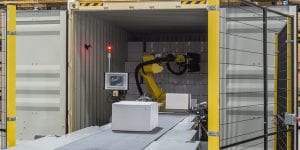 challenge and have alternative robotics and automation solutions to help our customers adapt and grow. Automation is surprisingly affordable and has an excellent ROI, which our team helps you calculate. This allows you to utilize employees somewhere else in a position that is a better fit, helping make their job and workplace environment better.
Storage Solutions
We discuss your growth goals, and if the facility is not optimally set up, how we can help you with tailored solutions. Abel Womack offers a wide range of storage solutions from pallet racking and mezzanines to mobile racking and vertical lift modules. Additionally, we provide Raymond forklifts, robotics, automation, picking technologies and many other material handling solutions. Essentially, we have everything needed within the four walls of a facility.
Your Full-Service Strategic Solutions Provider
Abel Womack is your total intralogistics solutions provider that offers solutions for manufacturing, distribution, retail, and warehousing operations. We have all the technology and experience needed for an ever-evolving market. We help you forecast so you can stay ahead and stay competitive with our market and industry insights.
The ball is in your court. If you need more information on how our team can help with full-scale strategic planning and forecasting, please contact our specialists today.