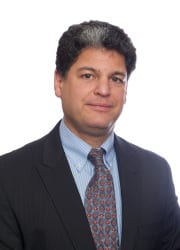 Information Technology ManagerPhone
: (978) 989-9400
Focus:
Mr. D'Arezzo has been the Information Technology Manager at Abel Womack for more than 25 years. He is responsible for ensuring the availability of systems and integrity of data.
Experience and Expertise:
As part of his role as Information Technology Manager, Mr. D'Arezzo periodically reviews and evaluates Abel Womack's current systems and applications to see how they are meeting the needs of the company. He has been critical to the development and on-going support of the company's ERP system. He also identifies and implements new technologies to enhance the long-term operational and strategic goals of the company.
Education:
Bridgewater State College, BS, Computer Science