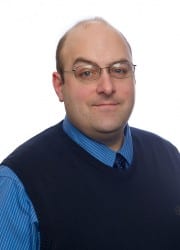 Engineering ManagerPhone
: (978) 989-9400
Key Focus:
Joe Duquette is the Engineering Manager of our Integrated Systems department.  Since 2008, he has led our group of engineers in addition to directing, reviewing and approving material handling equipment installation and upgrade projects.
Experience and Expertise:
Previous to his advancement to Engineering Manager, Mr. Duquette served as the Engineering Supervisor. As Engineering Manager, Mr. Duquette coordinates and direct projects, making detailed plans to accomplish goals and directing the integration of technical activities for his team.

Education:
Daniel Webster College , BS, Aviation