April 5, 2021 –
It has been over a year now dealing with the pandemic, and at-home customer delivery is in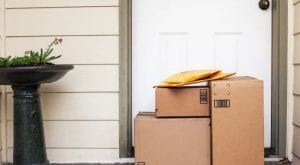 higher demand than ever. Many of us are shopping from home and realizing the convenience of front door delivery. And, thanks to a reduction in running errands, we're also increasing quality family time. Due to these shifts, the demand for speedy and convenient delivery services is here to stay.
The home delivery experience continues to propel the supply chain industry into meeting greater demand. To stay competitive, more and more businesses are now offering home delivery services and same/next/2-day delivery. This requires more SKUs, picking, labor increases, and more on their part. However, for some businesses, the burden of additional labor and operational inefficiencies can, without a doubt, sink a business.
From small startups to giant establishments, how can you meet today's demands?
The name of the game is not only labor efficiency, pick rates, accuracy, and knowing the inventory velocity of your facility, but also knowing how demand will change that velocity and affect your bottom line.
Situation: If your products are slotted in the pick areas with the least amount of picker travel, workers will have more picks per hour for the paid labor of that worker (burdened labor rate average is $40K per year) with fewer costs and more orders picked. This reduces or eliminates overtime situations and prevents the need for additional employees to meet the demands.
Solution: Our team of professionals will partner with you to discuss the proper warehouse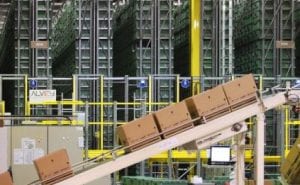 setup by using slotting software to evaluate your inventory and velocity data.
Situation: Inventory accuracy, when using a WMS system with the correct bar codes, scanners, and software to link to the WMS and control inventory for visibility to the pick rates, will lower costs. It also allows for the evaluation of pickers and the costs of goods.
Solution: We can assist you via Labor Management Software (LMS) and/or recommend sources for cloud-based WMS- both paid for via subscription models.
Situation: If there is an immediate and proven ROI, why wouldn't you do it? Sometimes there are tasks within an operation that are redundant where robotics or other automation can make a huge difference. Implementing automation allows employees to move to a more fulfilling and beneficial role for both the organization and the employee.
Solution: Our automation solutions include Raymond autonomous forklifts, Fanuc robots, Kardex Remstar storage systems, conveyors, and much more.
Experts at your side
You may think your business is healthy, but how do you know? With nearly 100 years of experience in customizing solutions and implementing technologies, Abel Womack can show you the areas that need improvement, how to make changes, and ensure the health of your operation.
Call the experts at Abel Womack today to get a detailed analysis of your current operation. We'll show you how it can be optimized to run more efficiently, reduce costs, and improve the bottom line. Our team is here to support all your needs so you can meet today's and tomorrow's demands.